While I am sad that my beloved Saints will not be in this year's Super Bowl, I am excited that it will be hosted here in my hometown, New Orleans.  With Atlanta biting the dust last week, us locals could not be happier, and we are all now prepping our menus for Game Day.  As a Musselman's Ambassador, I am always excited to receive one of their packages filled with recipe ideas.  This Super Bowl Sunday, I have a few new treats up my sleeve, thanks to Musselman's Apple Butter.
I decided to make their Grilled Cheese Sliders, but added ham to use them as a main dish.  This recipe was super easy to make and doesn't dirty many dishes.  I like that these mini sandwiches are easy to transport and can be easily warmed for a hot snack.  For their recipe, I would almost double the amount of Apple Butter to make it through 24 sandwiches and I used less onions for a milder taste.  I used colby-jack cheese and deli ham for my sliders and the boys thought they were yummy!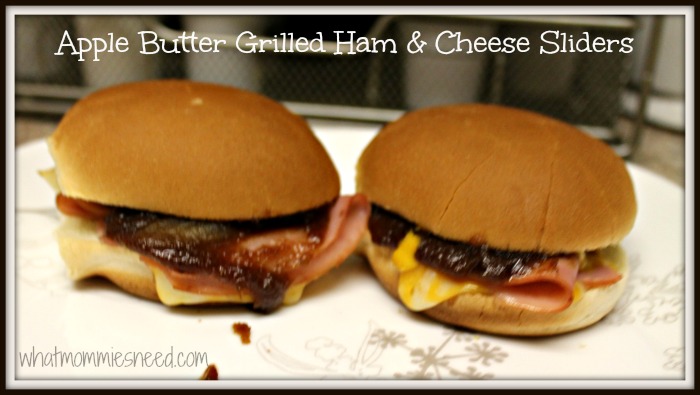 Musselman's Apple Butter is sold in grocery and mass retailer stores nationwide, available in 17 or 28 oz jars, and can be found in the jam/jelly aisle.  If you like Apple Butter, be sure check out all the recipes available at Musselmans.com.
If you could use some help prepping for game day, I have good news!  Musselman's is offering one lucky reader a chance to win and Apple Butter Prize Pack (pictured below) containing:  1 jar of Apple Butter, recipe cards, and a multi-purpose bowl.  For your chance to win, just follow the Rafflecopter Rules.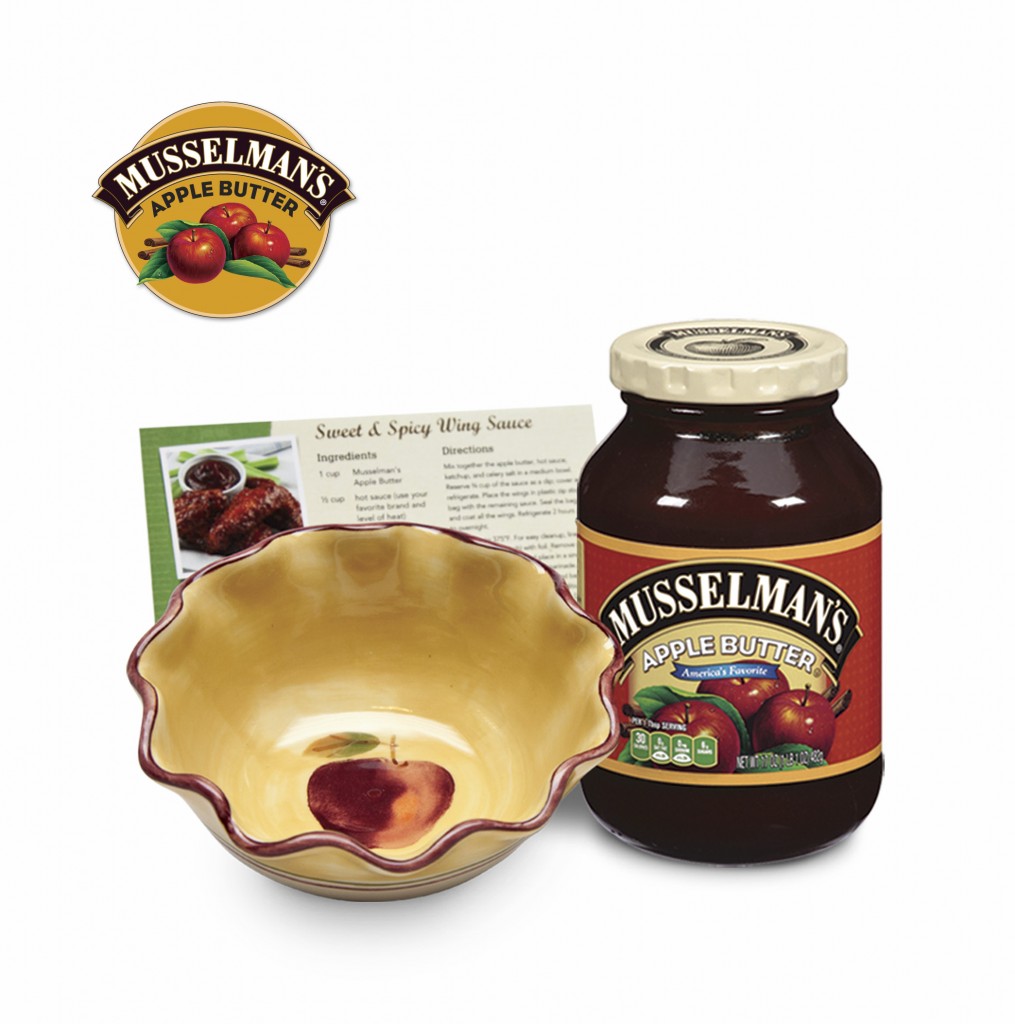 DISCLOSURE:  Musselman's supplied me with product to facilitate my review and host a giveaway.  All opinions stated are my own.