It is no secret that here in New Orleans we like our food to pop with flavor.  With most dishes, that means the spicier the better, and of course a dash of Tabasco never hurts.  But, now that I am cooking for little ones, I have had to tone down my kick.  Finding the right amount of spice to add has been tricky, which is why I was happy to try out Del-Monte's New Southwestern-Style Petite Cut Tomatoes!  I am hoping this is the perfect fix for my kids.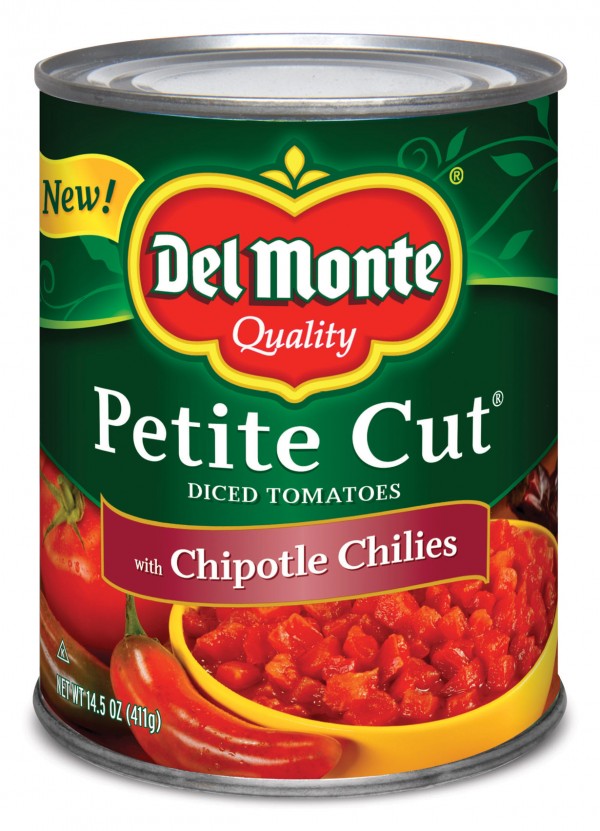 Here is some information about the New Del-Monte Tomatoes:  The majority of Del Monte products are picked at the peak of ripeness and canned on the same day, which ensures that the nutrients and flavor are locked in.  Also, canned tomatoes, fruits and vegetables contain the same essential nutrients as fresh varieties. These new Del Monte Southwestern-Style Petite Cut Diced Tomatoes are the perfect way to spice up main dishes and snacking recipes.
Del-Monte was nice enough to send me over a few cans of their Southwestern-Style Tomato varieties to try.  The boys are not huge fans of tomatoes, so I have to get pretty crafty when I use them for cooking.  I decided to make a Tomato-Corn Soup that my grandmother used to make when I was little.  I left off all the spice she used to add and just used the chipotle chili tomatoes instead.  It was perfect and even the boys did not complain.  For more recipe ideas, be sure to visit Del-Monte.com.

To celebrate, Del-Monte is hosting a Southwestern Tomato Kick-Off Contest, and here is how you can join in:
Follow the Del Monte Brand on Pinterest
Create a Pinterest board named "Del Monte Southwestern Tomato Kick-Off"
Pin at least two (2) Del Monte Tomato Recipes from the "Del Monte Southwestern Tomato Kick-Off" Pinterest board and at least two (2) football entertaining ideas
Register your Pinterest board to the Del Monte page from January 21st through February 15th to be entered into the Del Monte® Southwestern Tomato Kick-Off Sweepstakes program
Get ready for a chance to win one of the many prizes available, including an ultimate entertainment package with a Sony® 55" LED TV, Bose® home theater system and Sony® Blu-ray player (ARV $4,779.00 USD).
To learn more about Del-Monte, be sure to follow them on Twitter and like them on Facebook.
Want to add a little kick to your favorite dish?  Del-Monte is offering one lucky reader a chance to win a prize pack containing:  (1) can of Del Monte® Petite Cut® Diced Tomatoes with Green Chilies, (1) can of  Del Monte® Petite Cut® Diced Tomatoes with Chipotle Chilies, a $25 Visa gift card!  For your chance to win, just follow the Rafflecopter rules below.
DISCLOSURE: Del-Monte supplied me with product to facilitate this review and giveaway.  All opinions stated are my own.