Here in New Orleans, we have been doing some major preparations for the Superbowl, and everybody knows that snacks are an essential part to the big game!  What it is not easy to do right now is get around the city, which is why I was glad to see that CVS/pharmacy has a whole line of perfect snacks.
Here is some information about the CVS/pharmacy Gold Emblem Snacks:    A line of delicious snacks and treats, which has just been completely revamped.  The Gold Emblem line, now has elevated taste and ingredient standards, plus it boasts new ingredient guidelines to exclude MSG and trans fats wherever possible, and CVS/pharmacy placed key nutritional information on the front of the new packages to enable shoppers to make more informed purchase decisions!
CVS/pharmacy was nice enough to send me some of their newly improved snacks to try, including:  Gold Emblem Classic Blend Trail Mix, Gold Emblem Sparkling Water, Gold Emblem Gummy Bears, Gold Emblem Dark Chocolate Covered Cashews, Gold Emblem Deluxe Mixed Nuts, Gold Emblem Whole Almonds Raw, and Gold Emblem Chocolate Chip Cookies.  With two boys, we go through a lot of snacks in our house, and they were excited to try a bunch of these.  Husband liked the trail mix and we may have fought over the Dark Chocolate Covered Cashews.  Of course, the boys went straight for the cookies and gummy bears.  I enjoyed the sparkling water and must admit that these snacks are quickly disappearing!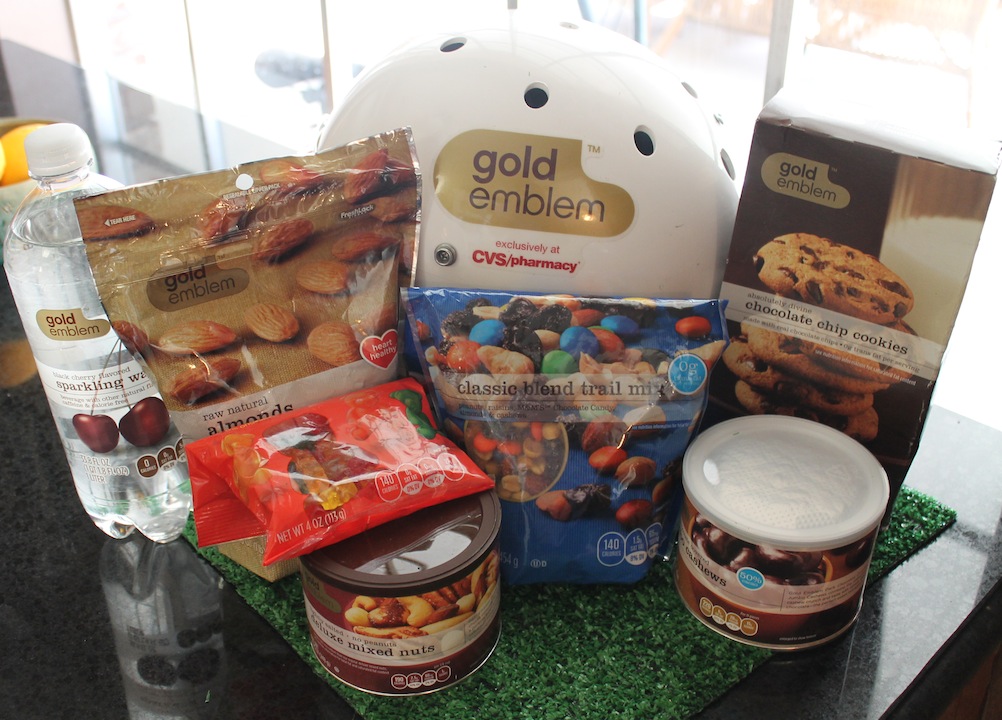 Gold Emblem snacks are available at more than 7,400 CVS/pharmacy locations nationwide.  Be sure to look for these snacks at your local CVS and stock up on extra bucks with your prescriptions.  For more information, be sure to like them on Facebook and follow them on Twitter.
DISCLOSURE: CVS/pharmacy sent me products to facilitate my review. All opinions stated are my own.