Last week was a little crazy here in New Orleans!  Between the Super Bowl and Mardi Gras, the whole city was one big party, which allowed to rest of the nation that New Orleans was back.  But, like all cities, we could still use some help and M&Ms came ready to help.  And, what better way to kick off their new campaign "Better with M", than with a star studded event honoring Habitat for Humanity!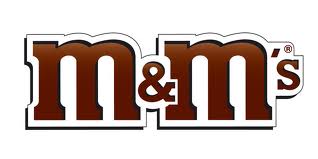 The "Better with M" campaign is designed to showcase how M&M'S irresistible chocolate makes moments more fun and delicious.  This campaign is also designed to make 'America Better With M' by funding the construction of Habitat for Humanity homes across the nation. As part of the initiative, M&M'S is also encouraging, as well as incentivizing fans to help 'M-Prove America' by volunteering at Habitat job sites nationwide.  To learn more about how you can help M-Prove America, be sure to visit the M&M's Facebook Page.
I was honored to be a guest at their "Better with M" launch event.  The best part of the night, was that I got to meet Neil Patrick Harris (see awesome image below)!  Vanessa Williams provided the entertainment for the night, and she was fabulous!  Not to mention the delicious meal prepared by New Orleans' own John Besh.
Look for ways you can M-prove your community and America, because life is definitely "Better with M"!
DISCLOSURE: I was invited to attend the M&Ms Better with M event.  All opinions stated are my own.