If you are looking for pretty princess, then you are in the wrong place!  As a mom of two boys, we do Disney World a little different.  My boys all about silly faces and fun times.  During our trip to Disney earlier this year, I noticed they tend to want their pictures at the same locations every year.  So, grab your cameras, and head to these spots to get the best photos with your boys!
Magic Kingdom- Fantasy Land- Gaston's Tavern- this was a new spot for us this year, and I don't know if it was the Lafou's brew or the time of night, but the boys had a blast sitting in Gaston's chair and hamming it up for the camera.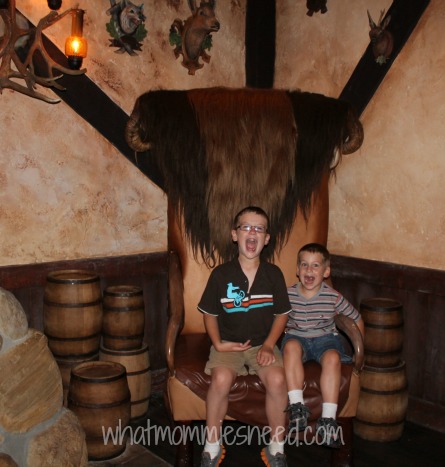 Hollywood Studios- Star Tours Wait Line- AD-AT–  This is a must for my boys every time we visit.  They also love the speeder bike right across from this ride.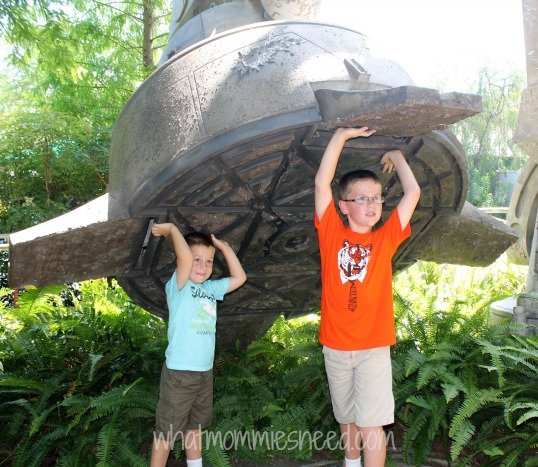 EPCOT- Norway- Gift Shop- After riding the Maelstrom in Norway the boys had a blast taking their picture with the tree troll.  FYI- Viking hats are not necessary, but sure are fun, and are great blackmailing material.
Other favorite spots include the Haunted Mansion Ghost Carriage, Dinosaur Play area in Animal Kingdom, and for my boys, anywhere you find drums.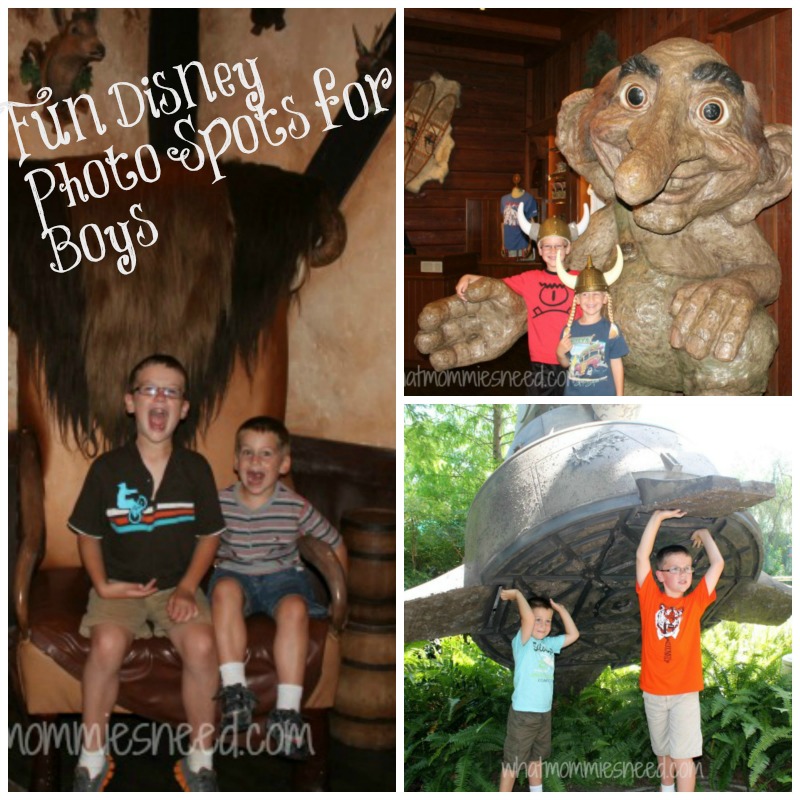 I would love to know your favorite photo spots for our next visit!