Satsumas are in season down here in NOLA, and that means my neighbors have been graciously sharing their harvests with us.  Only problem is that we have had an overload lately.  This recipe is a quick and easy way to be sure those satsumas get gobbled right up.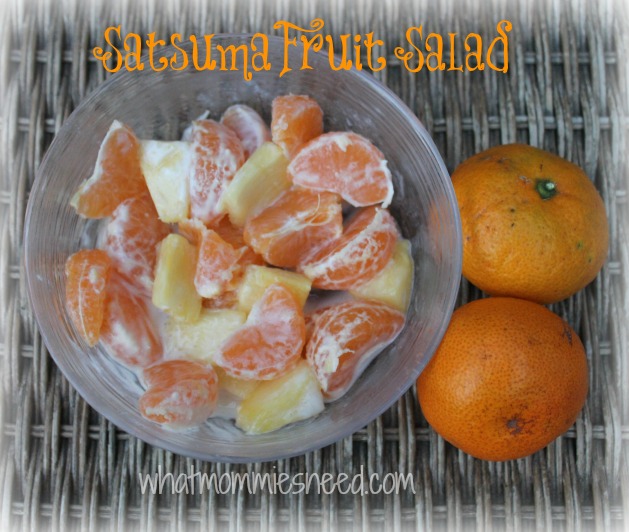 Satsuma Fruit Salad
Print recipe
Ingredients
12 Satsumas (peeled and de-segmented)
1/2 cup Plain Greek Yogurt
1/2 cup Marshmellow Cream
1/2 cup Pineapple (cubed)
2 Bananas (peeled and sliced)
1 teaspoon Vanilla
Directions
Step 1
MIx marshmallow cream and yogurt together until well blended.
Step 2
Add in the vanilla and mix until combined.
Step 3
Mix all the fruit together in a large bowl.
Step 4
Drizzle sauce mixture over fruit, then blend till well coated.
Step 5
Serve immediately, or chill without bananas and add right before serving.