Sweet Tea is a tradition down here in New Orleans, kind of like Sno-Balls on a hot summer day.  I can drink it morning, noon, and night.  Here is my Sweet Tea Recipe, so you can share in a taste of NOLA!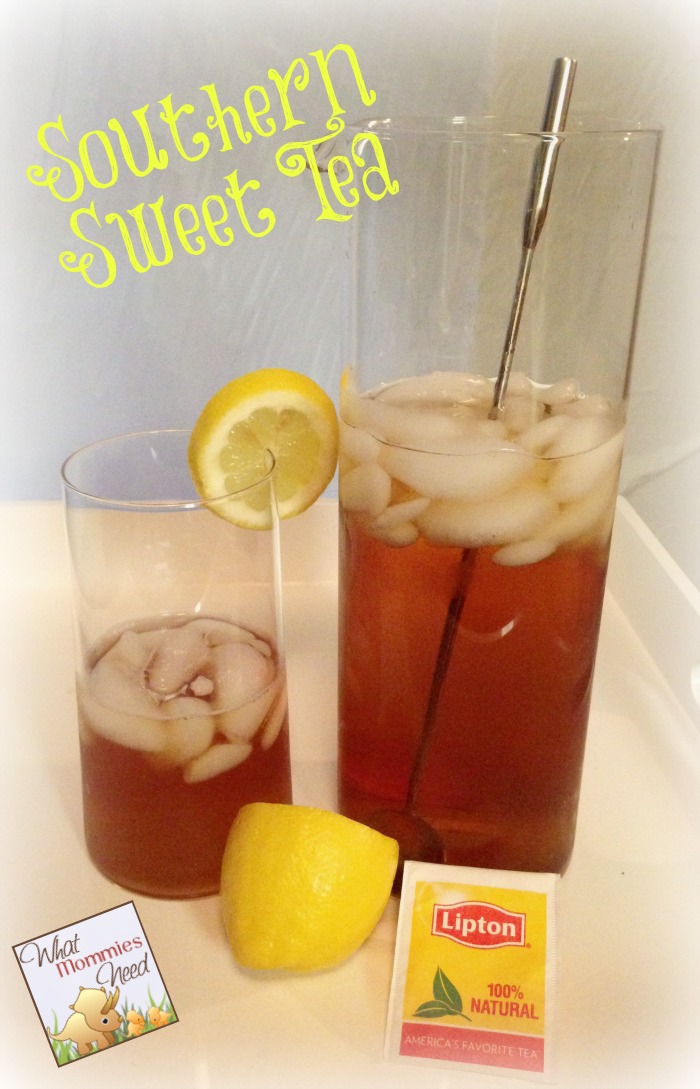 Southern Sweet Tea Recipe
Print recipe
| | |
| --- | --- |
| Prep time | 10 minutes |
| Cook time | 5 minutes |
| Total time | 15 minutes |
| Meal type | Beverage |
| Misc | Serve Cold |
Sweet Southern Ice Tea is perfect for those hot summer days!
Ingredients
4 bags Lipton Regular Tea Bags
1 cup Sugar (I substitute this with Splenda for a no calorie option.)
Directions
Step 1
Boil a teapot full of water. (Approximately 1 qt)
Step 2
Once boiling, remove from heat and insert tea bags, then cover with lid.
Step 3
Steep for two minutes.
Step 4
Pour tea into a pitcher containing sugar and stir till dissolved.
Step 5
Fill with ice and water to the top of a 2 quart pitcher.
Step 6
Garnish with lemon is desired.