Disclosure: Macmillan provided product to facilitate this post.  All opinions stated are my own.
Spring is here and Earth Day will be here before we know it on April 22nd.  I think it is important for us to teach our kids about nature and how our everyday life choices impact the world.  Luckily for me, my kids love all things science and nature, which makes this task easier.  My boys are both readers, but they have very different tastes when it comes to the types of books they choose.  While both will pick up anything about science and animals, Wyatt loves Fiction and Blake is a Non-Fiction reader.  So, when choosing books for them, I try to stick to what they will actually read.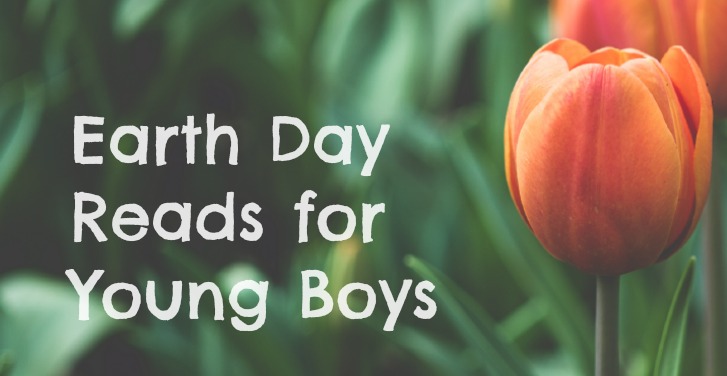 Here are some selections that I chose for Blake, age 8, from Macmillan:
–WILDLIFE: A MAP COLORING BOOK by Natalie Hughes (Macmillan Children's/Henry Holt BYR, 978-1-25011-439-6, March 2017 (ages 6-12) Price: $12.99

Each page has a perforated edge so colorers can tear out and display their completed maps!


Bold illustrations are filled with small snippets of information and bite-sized captions, making this book a great way to learn about and explore the world around you!
– GRAND CANYON by Jason Chin (Macmillan Children's/Roaring Brook Press, 978-1-59643-950-4, February 2017, ages 6-9) Price: $19.99

Chin goes from small to big and past to present all within 56 pages in this elaborate story of the life of the Grand Canyon. This is the most comprehensive (and most beautifully crafted) guide to the Grand Canyon on the market.
This isn't just the tale of how the Grand Canyon came to be. Through strategically placed die-cuts and a longer, this book offers an in-depth exploration of almost every aspect of the Grand Canyon while following a father and daughter team on a long hike.
Jason Chin's reputation as a master nonfiction storyteller grows with every book. His previous books were all critically acclaimed and GRAND CANYON, his most intense venture yet, is no exception.
–SCIENCE COMICS: BATS by Falynn Koch (Macmillan Children's/First Second, 9781626724099, February 2016, ages 9-13) Price: $12.99
Science-oriented nonfiction for this age range can tend towards goofily condescending or drearily dry, but First Second's SCIENCE COMICS comes from a place of straightforward delight.
With its playful, wide-appeal tone and lively, virtuosic art, this series appeals to trade, but it works perfectly for the institutional market as well! Most of the books in this series spend some time examining how we know what we know, and the ways that our ideas about these topics have changed—an active interrogation of the topic that is perfect for classroom use.
There's no better way to learn a topic than to read a great graphic novel about it. Hit nonfiction graphic books like Logicomix, Feynman, Understanding Comics, Primates, The Influencing Machine, and many more all prove that this format is uniquely suited to introducing readers to all manner of nonfiction topics.
Despite the incredible possibilities of science-oriented graphic novels for kids, the books that are out there are largely disappointing. SCIENCE COMICS brings top-notch writing, world-class illustration, and a discerning editorial eye to this problem, and offers one hell of a solution.
These choices were perfect for Blake!  He loves to color, travel, and all things animal.  And, for use Easter is right before Earth Day and books make the perfect non-candy addition to an Easter Basket!
These books can be purchased at Amazon, Barnes and Noble, and other book retailers.  To learn more about these titles and more, visit Macmillan and be sure to follow them on Facebook and Twitter.
Save