Disclosure:  This post is sponsored by P&G as part of the DailyBuzz Moms Tastemaker program. All opinions stated are my own.
Some things, like chocolate and caramel, are just better together.  This rule also applies to my laundry regimen, where I know that my clothes stay cleaner, fresher and softer when I use the "holy trinity" of products: Tide, Downy, and Bounce!

Here in New Orleans, the temperatures get hot and the humidity kicks up, so that means our clothes get damp and stinky!  My favorite summer fashions, due to the heat, is lightweight patterned cotton dresses, that can be dressed up or down.  Here I am after Sunday mass, where I have paired one of my new favorite dresses with a light cotton sweater.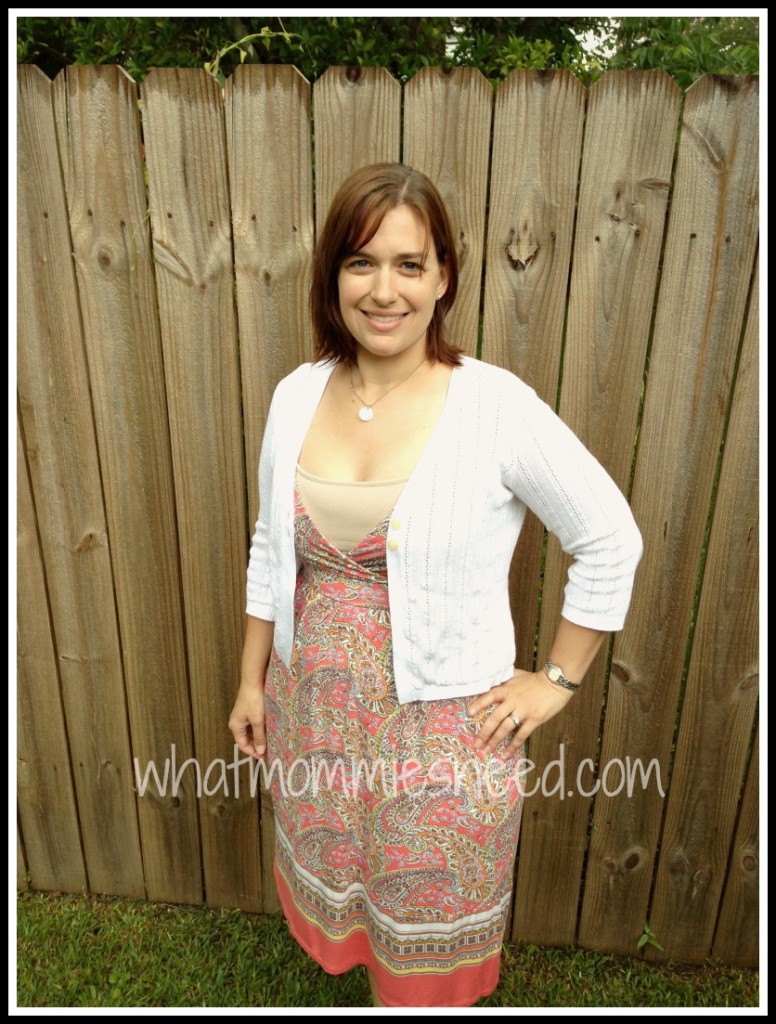 I have always loved the way the Tide cleans my clothes and removes the stains that sticky fingers leave behind.  I also love that Tide is gentle enough for my delicate dresses and still powerful enough to remove the stains in the clothes of a four year old boy.  The addition of Downy Unstopables helps keep my clothes smelling fresh, even in 90 degree heat.  And, last but not least, Bounce softens and removes static like no other.  All three products keep my clothes vibrant and spot free.  Like I said, "Better Together"!
Want the best deals on Tide, Downy, and Bounce?  Head on over to Target, where you can find deals on these products.  This was the great buy I found last weekend!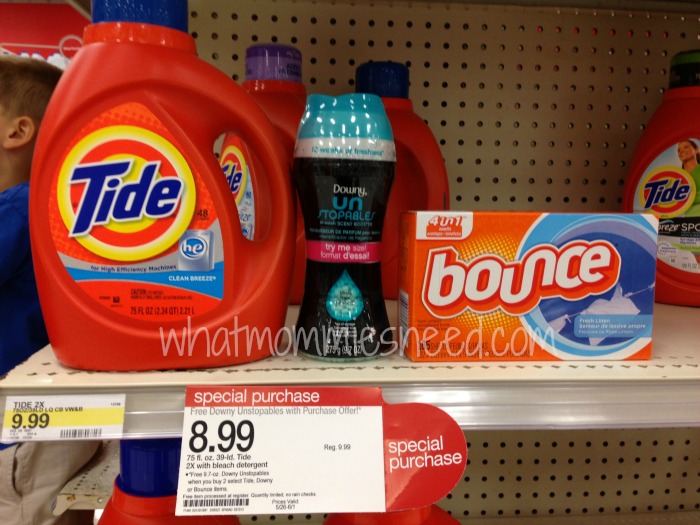 With Tide®, Downy® and Bounce®, you can keep your summer fashions looking new up to 50% longer (vs. leading value detergent alone) Want to save more?  Text CLEAN to TARGET (827438) for mobile coupons.
How do you keep you clothes looking clean and smelling great, especially in the summer heat?