This Peanut Butter Banana Sauce is the perfect topping for pancakes, french toast, waffles, ice cream……..this list can just keep going.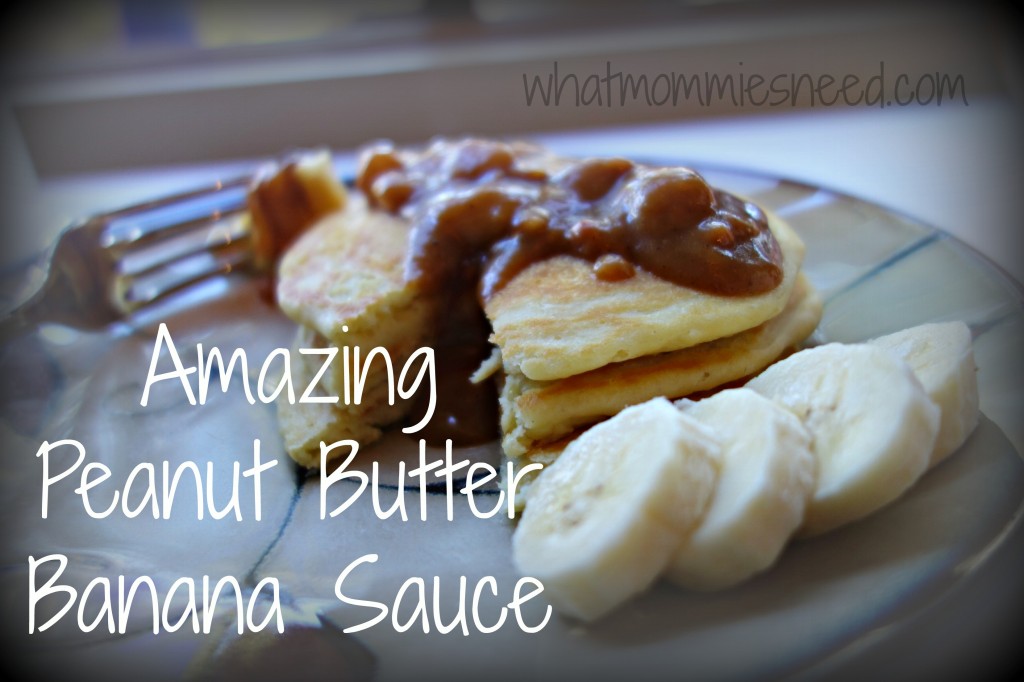 Ingredients:
4-5 Bananas, sliced into 1/4 inch pieces
1/3 c. Honey or Agave Nectar
½ c. Peanut Butter
1/4 c. Brown Sugar
1-1/2 tsp. Ground Cinnamon
Water
Salt
Milk
Directions:
Place first 5 ingredients in a small pot and add a couple of splashes of water into the bottom of the pot. Put on the stove over medium heat and let all ingredients melt and combine.
Cook until bananas are softened and sauce is heated throughout, about 7-10 minutes. The mixture will continue to thicken as it cooks, so add water as needed to achieve a thick syrup consistency. Add salt to taste.
Just before serving add a splash of milk to give a rich and creamy texture. Slather over pancakes or waffles.