Here is an easy recipe for Oven Dried Tomatoes that takes cherry tomatoes to the next level!  Perfect for pastas, salads, and even snacking.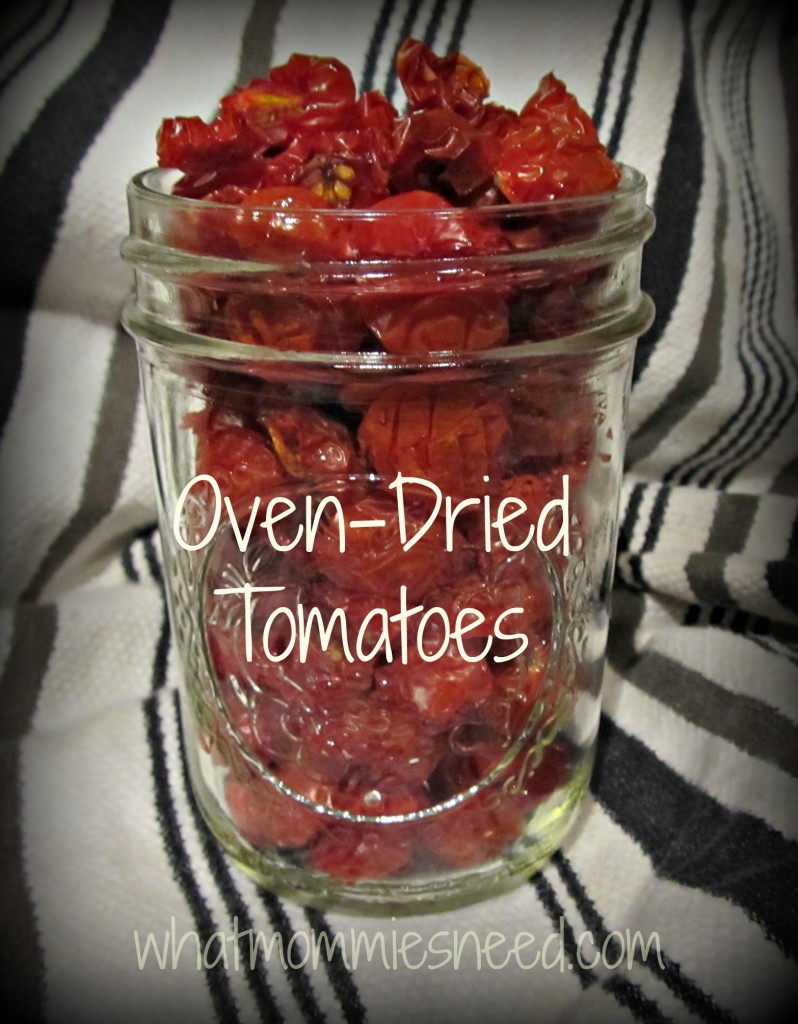 Ingredients:
2 pints cherry or grape tomatoes, halved
Salt
Dried crushed basil, oregano or Italian seasoning (optional)
Directions:
Preheat oven to 225 degrees.  Place halved tomatoes, cut side up, on a baking sheet that has been sprayed with cooking spray or lined with parchment. Sprinkle with salt and, if desired, spices.
Bake/dry for 2-4 hours. I've read that the time will vary depending on the size of the tomatoes, the weather, the accuracy of your oven, etc.  Mine took about 3 ½ hours and some of the larger pieces still had some moisture.  I feel like you're going for something that's tender, not completely dried out.