Do you all remember last year when I told you about my Tooth Fairy 2 set visit? Yes, the one where I told you all Larry the Cable Guy was wearing a tutu!  Well, for those of you who have been waiting to see this, the moment has arrived!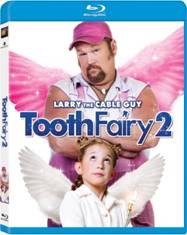 Here is the synopsis of Tooth Fairy 2:  Larry Guthrie (Larry the Cable Guy) is a fun-loving dreamer with a serious mission: win back the love of his life before she makes a terrible mistake and marries the wrong man! In his attempt to get back on his long lost love's good side, Larry visits the school where she works and make's a horrible mistake… He accidentally tells a child that the Tooth Fairy is just a myth. Crushing the child's dreams sets off a chain of events that are far more than Larry bargained for including being "sentenced" to become a Tooth Fairy or face having his memories erased for good…PLUS losing any chance of getting back the girl of his dreams! Larry is brought before a 500-year-old Tooth Fairy stuck in a 10-year-old girl's body (played by newcomer Brady Reiter) for sentencing. The Tooth Fairy demands that Larry make retribution by temporarily serving as a Tooth Fairy and proving that Tooth Fairies really do exist. His mission? Larry must collect 20 teeth in 20 days. With his orders in hand, Larry embarks on a journey to prove the existence of Tooth Fairies and to win back the love of his life.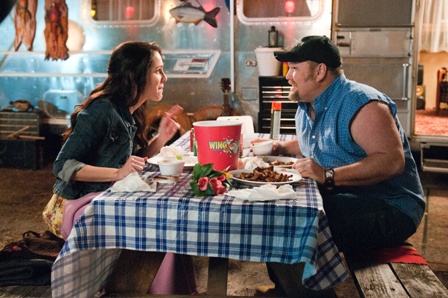 Tooth Fairy 2 is rated PG and has a running time of 89 minutes. This movie is now available on both Blu-Ray and DVD and includes the special features:
Why Do I Lose My Baby Teeth?

Return to Fairyland – Making Tooth Fairy 2

Larry the Hairy Fairy

Tooth Fairy 2 introduces – Crusher the Pig

A Memory to Remember
Make sure you check out the special feature with Crusher the Pig, who I was lucky enough to meet! He was super cute and really smart. I can't wait to watch this movie with my little ones!