Tegu provided product to facilitate my review.  All opinions stated are my own.
There is something special about watching my boys get creative.  Whether they are drawing and writing comic books, role playing their favorite characters, or building a city, it is one of my favorite things!  While Wyatt is obsessed with Legos, Blake has not quite got the handle on them, yet.  I don't know if they are just too small or just hard for him to push and pull apart.  Recently, Blake received some Tegu Magnetic Wooden Blocks to try out, and both him and I are totally impressed!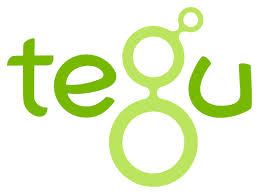 Tegu is based out of Honduras, where they use responsibly harvested wood and local help, to create their magnetic wooden blocks.  Bringing together two intriguing items, magnets and blocks, makes this toy really unique.  My boys have always loved to build and been fascinated by magnets, so to me this seems like a perfect pairing.
Blake was really excited when he saw that I had new blocks for him to play with, but when he realized that they were also magnetic, his face lit up and he kept saying "these are for me?"  He then started to build and really have fun.  Since, we have a starter set, The Pocket Pouch, of eight blocks his building was limited.  But, I will admit these eight blocks kept him entertained for over 30 minutes, which is a lot for Blake!  He has added Tegu blocks to his Christmas Wish list and I this is definitely one toy I am happy to purchase!
Tegu blocks do have a little bit of sticker shock to them, since an eight piece set is $25, but the quality makes them well worth the price.  And, my favorite part is that they come with a pouch to store them in, yes storage cases make me very happy!  These blocks come in a few color varieties and shapes, which make for fun building.
Tegu offers free shipping for all orders over $100 and right now the #TeguElf is loose and sending gifts.  Be sure to follow Tegu on Facebook and Twitter, use the #TeguElf in a tweet or post, which will enter you for random gifts.