Disclosure: This review was made possible by iConnect and UpSpring.  I was provided compensation to facilitate this post, but all opinions stated are 100% mine.
There are a lot of things that I have forgotten out about my two pregnancies, but one thing I do remember were the nasty tasting prenatal vitamins!  They had to be taken at night, after a meal, and so on and so on.  But, even following the rules didn't always help.  Out of all the new things that have come out since my last baby, I think I am most jealous that they now have a gummy prenatal vitamin as an option.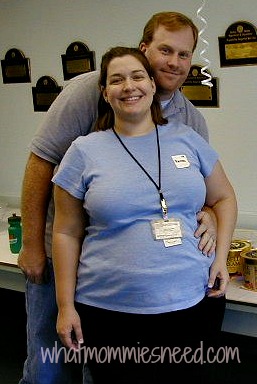 Mom-founded brand UpSpring has a mission to empower parents with confidence and to give them the freedom to enjoy motherhood even more.   Since 2005, they have been making all-natural products based on true science that solve real problems.  There newest product to hit the shelves, Prenatal+ is a complete multivitamin that also includes omega-3 DHA and choline (in the form of Alpha GPC), which are clinically shown to support fetal brain development.  Alpha GPC is a highly bioavailable form of choline and the only form that crosses the blood-brain barrier to nourish your baby's growing brain.  It also helps to enhance DHA absorption.  This formula also contains the natural form of vitamin B9, folate, instead of synthetic folic acid. Enjoy three delicious mango-peach gummies every day plus one easy-to-swallow softgel. You get 100% of the daily value of 11 essential nutrients, plus brain-building omega-3 and Alpha GPC. Best of all, our gummy is easy on the stomach, so no tummy upsets.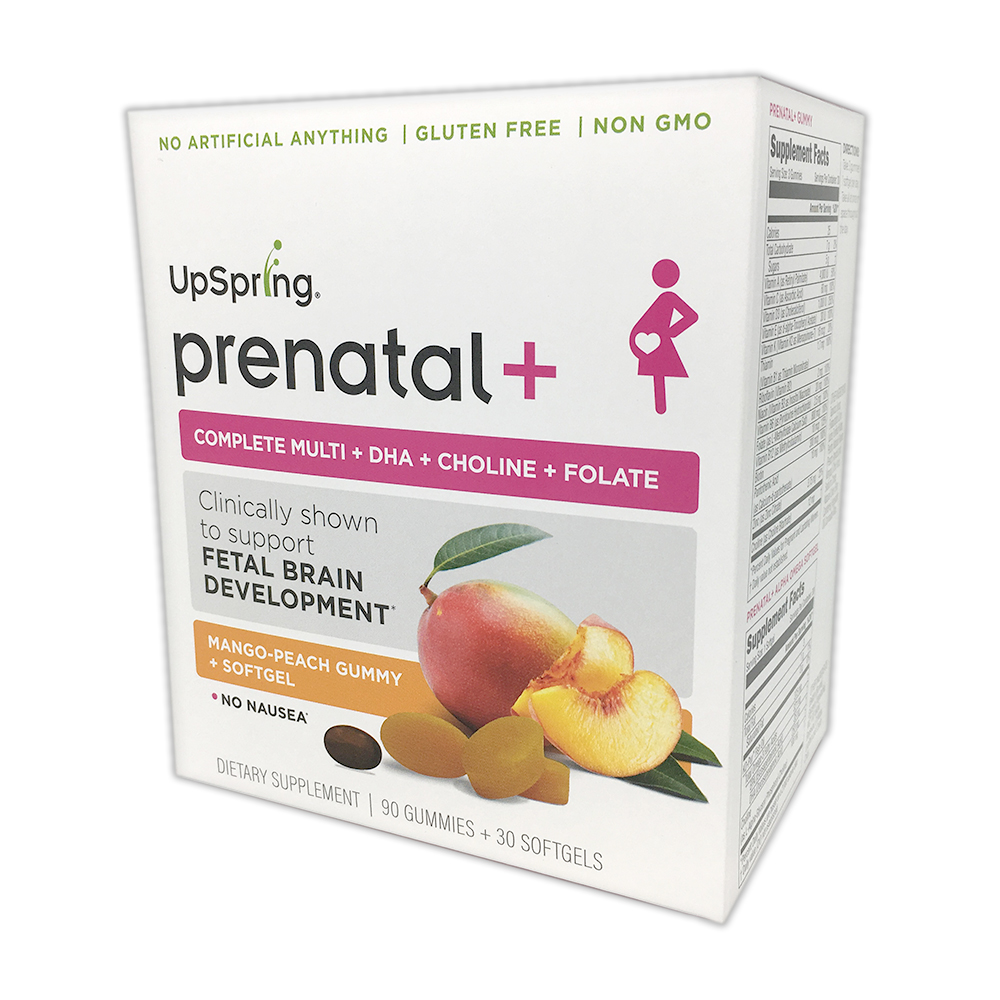 And, now for the even better news, UpSpring Prenatal+ is now available at Target!!  Yes, you now have a valid reason to go to Target!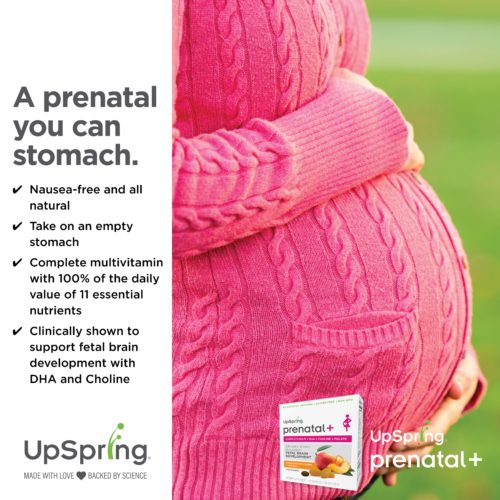 The UpSpring Prenatal+ Gummy retails for $24.99 and is available for purchase online at UpSpring.com or at Target.   For more information or to stay social, be sure to visit UpSpring and follow them on Facebook, Instagram and Twitter.