When I got an email a few weeks back asking if I would like to work with the New Orleans Museum of Art (NOMA), I must admit I was really surprised to see all the family activities they have available.  My next thought was, should I bring my kids in an art museum, knowing that I have two rowdy boys.  Well, I decided to give it a try, and we attended one of the museum's Story Quest programs.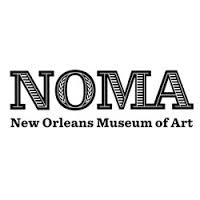 Story Quest happens on select Saturdays at 11:30 AM.  To participate, you meet in the gift shop, where the children will be read two stories.  Then they pick up a card and go hunting for three works of art throughout the museum and sculpture garden.  The card tells them the general location, shows them a picture of what they are looking for, and will ask them questions about how the art makes them feel.  Once they have completed the quest, they can claim their prize in the gift shop and even get a cookie (with purchase) in Cafe NOMA.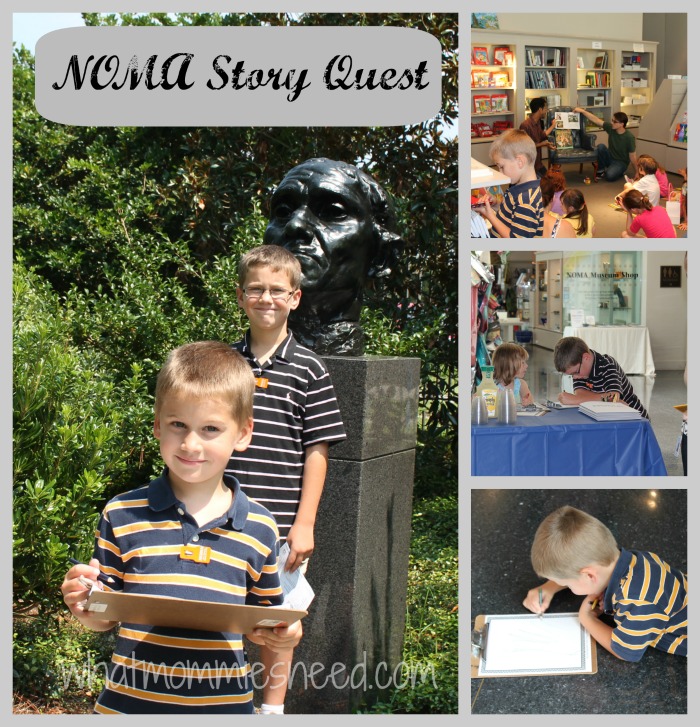 I learned a few things doing Story Quest with my boys:
The museum wants the kids to have fun and enjoy the art!  They are even okay with the noise!
My boys had a blast!  They were amazed, amused, and generally interested.
Explaining why many statues are naked takes some finesse!LOL
After our quest, we had lunch in Cafe NOMA, which was yummy!  The boys each had a flat bread pizza and fully enjoyed their cookie treat, which I must say was a decadent cookie!
Overall we had a great day, and I am so glad we went.  The boys have already checked the schedule to see when we can go back!  In addition to Story Quest, we hope to make the Friday night movie in November, for the original Muppet Movie!  Also, both boys are interested in art classes or camp at the museum.
To learn more about all the events at the NOMA, check their events calendar, or follow them on Facebook and Twitter.
DISCLOSURE:  I am an Official NOMA Blogger, and have received museum membership to facilitate my post.  All opinions stated are my own.