Disclosure:  This post is sponsored by Morton Salt.  All opinions stated are my own.
New Orleans is famous for its delicious cuisine and people visit from around the world to "eat their way" through our city.  Last Monday, I was invited to a special event, Morton Salt's Next Door Chef: New Orleans Edition.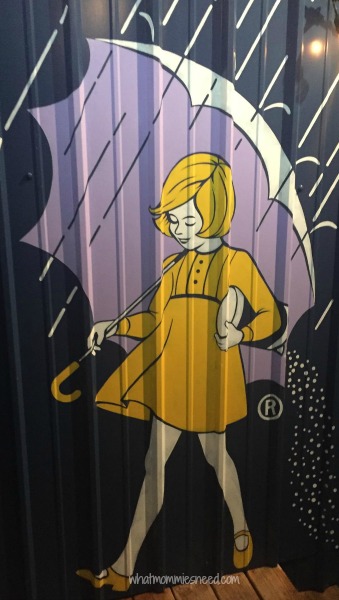 New Orleans was the third stop of the #NextDoorChef tour.  At the first event in Chicago, Next Door Chef focused on holiday cooking and you can check out all the Holiday inspired recipes created at that event at mortonsalt.com/nextdoorchef. The second event, in Nashville, will debut in the spring.
The Next Door Chef program pairs a famous chef with a novice cook to teach them how the proper usage of salt can transform home-cooked food into an elite dining experience.  Morton transformed our novice chef's home into a pop-up restaurant for the day and prepared a delicious menu of food, drinks and desert, which all featured different varieties of Morton Salt.
Our novice chef was mentored by New Orleans Chef and former Top Chef Contestant Nina Compton!  It was such an experience to learn how different salts really bring out different aspects of the meal.  It turns out a lot of us are using table salt for almost all cooking purposes, which is a huge miss in the kitchen.  I really encourage you to break out of your salt box and see how you can transform your meals.
The meal focused on three types of Morton Salt and they all have a different purpose.
Morton Kosher Salt-  This salt perfectly blends with other ingredients to enhance all flavors.
Morton Coarse Sea Salt- These larger crystals are perfect for adding crunch along with a burst of flavor to any food.
Morton Fine Sea Salt- Dissolve quickly, which makes it ideal for blending into marinades, soups, sauces and dressings.
Our meal was delicious from the Chargrilled Oysters to the salted caramel in the dessert and I will be sharing more info when the #NextDoorChef New Orleans video is released.  I can't wait to try and share the recipe for the steak that we ate, because it was SO GOOD!
Want to learn how to step up your meals?   Visit Morton Salt, where you can find recipes and more!  To stay social with Morton Salt, be sure to follow them on Facebook, Twitter, and Instagram.