Disclosure: True North provided product for review. All opinions stated are my own.
One of our biggest challenges is finding healthy snack options for the family.  We have to avoid red dyes, because of Blake, and I try to monitor all of our sugar intake.  Couple that with the fact that we need stuff that can be grabbed on the go and you can start limiting your options really quick!
I have tried giving the boys various types of nuts, but they really don't like them, which is why I was shocked when they tore into my bag of True North Nut Clusters and claimed they were yummy!  These snacks seem to make us all happy, since they are tasty, low in sugar, and are perfect to grab and go!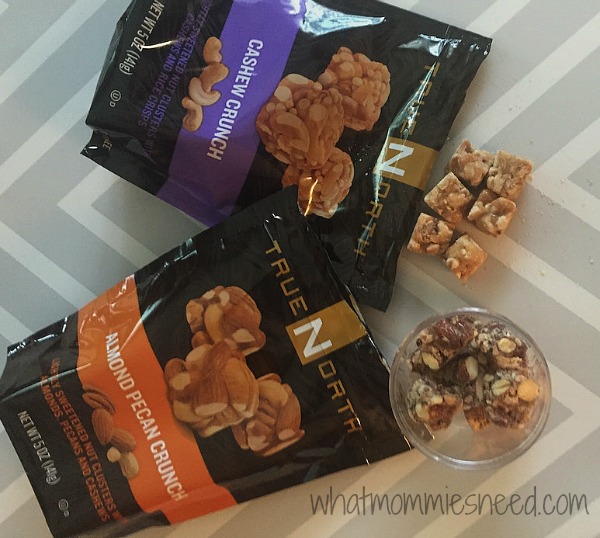 Available in three flavor options: Cashew Crunch, Almond Pecan Crunch, and Chocolate Nut Crunch.  Each flavor has less than 10g of sugar per serving and are all gluten free!  I LOVE the Cashew Crunch, which tasted like a toffee to me and I had to hide them from my boys.  The Almond Pecan Crunch is also really good.  I would buy both of these again and can't wait to try the Chocolate Nut Crunch.
True North products are available for purchase now online or at your local grocery store, click here for a full list.  For more information about True North, be sure to follow them on Facebook and Twitter.