Disclosure: SoBu provided a meal and drinks.  All opinions stated are my own.
A couple of weeks ago, after the first day of iRetreat sessions, we were looking for a place to go for dinner.  Since most of our team is from out of town, we try to hit as many local restaurants as we can when they visit.  SoBou New Orleans invited us to try out their restaurant and I am so glad that we did!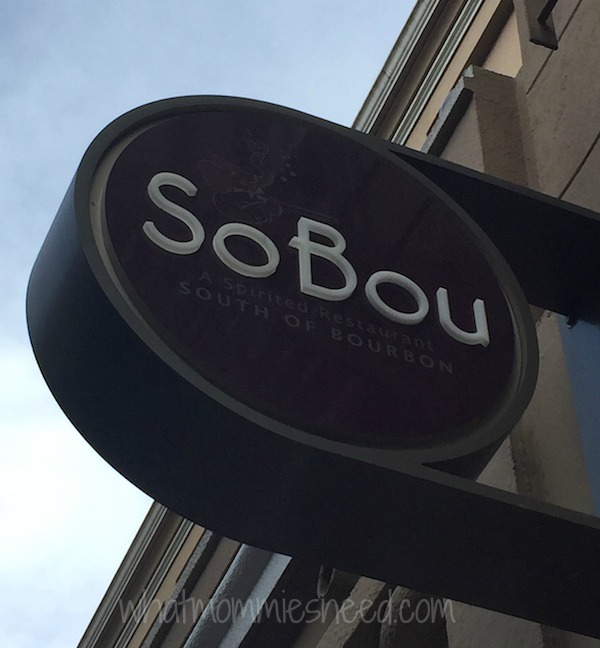 The atmosphere of SoBou is the perfect place to hang out, with cool glass bottles lining the walls and an awesome drink menu.  The staff was very attentive and were able to answer and questions that we asked.  We did not feel rushed at any time and actually spent almost three hours enjoying our meal and drinks!
SoBou is located in the French Quarter and was created by the Commander's Family of Restaurants.  Their cuisine is described as "Louisiana Street Food Inspired Small Plates."  They are open Monday-Saturday for Breakfast, Lunch and Dinner and on Sunday, they offer Breakfast, Brunch, Lunch and Dinner.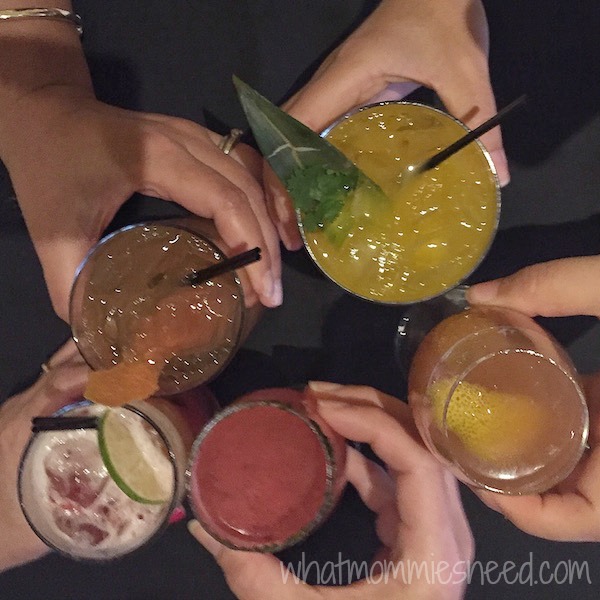 So, we now know that the SoBou is a really cool place and the drinks are yummy, let's talk food!  We started off with the Pommes Frittes, which were delicious.  I am a complete gumbo snob, so I rarely order it at any restaurant, but I decided to be brave and I was not disappointed.  It was a little different, since it was served with mashed potatoes instead of rice, but the roux was authentic and had great flavor.  I was getting full at this point, so I opted for on of their small bites instead of an entree and had their sliders.  The beef had great flavor and they were perfectly cooked.  I was then really full, so chose to pass on dessert, but a Bananas Foster was brought out and I will admit to eating more than a few bites, because one was just not enough.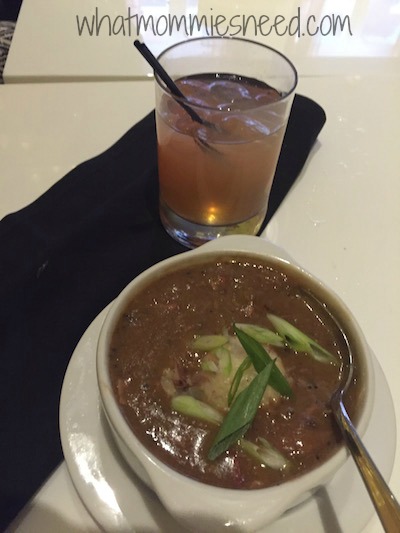 I really enjoyed SoBou and would definitely go back their on date night or another girls night!  To learn more about SoBou, be sure to visit their site SoBouNOLA and follow them on Facebook and Twitter.