Spartan Media provided compensation to facilitate this post. All opinions stated are my own.
Hi, I'm Angie. I'm a blogger and freelance writer based over at AngieKnutson.com, but today I am so excited to be guest posting for Renee here at What Mommies Need on a subject that is near and dear to my heart! Being active together as a family is something that is a priority in our home. Not everyone in our family, which consists of two parents and four kiddos, are athletically gifted (ahem… I may be talking mostly about myself), BUT we try to involve each member of our crew in a variety of activities to stay active together. We want to instill a sense of adventure and determination in our kiddos. With children's ages ranging from almost 6 to 13, activities can include everything from walking the trails at our local park to our family's latest obsession – obstacle races!
My husband and nine year old son are the most athletic in our family. Their father-son adventures include hiking almost 40 miles of the Appalachian Trail last fall…
Tae Kwon Do (my husband and two of our children are black belts)…
and running.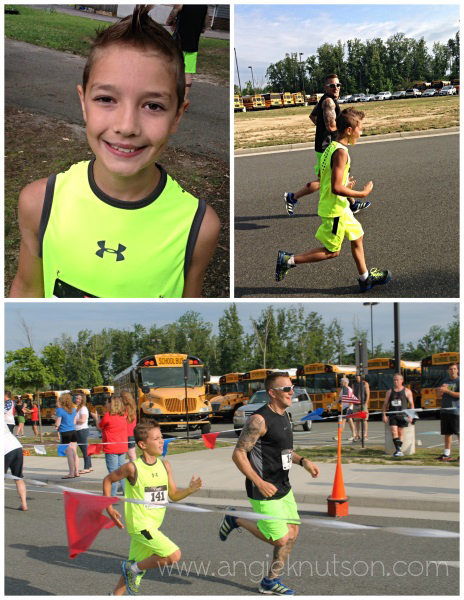 Currently they are training for their first Spartan race on July 26th!

The fantastic thing about the Spartan race event is that the whole family can get involved. There are three different types of Spartan races, making it easy for racers of all levels to participate. There's also two levels of Spartan Kids races so even the younger ones can be a part of the amazing Spartan racing experience!
Spartan Race is on a mission to get you active, healthy, excited about change, and return to our ancient roots where running through woods, getting dirty, and facing adversity was part of everyday life. Our events are all about challenging today's perception of normal.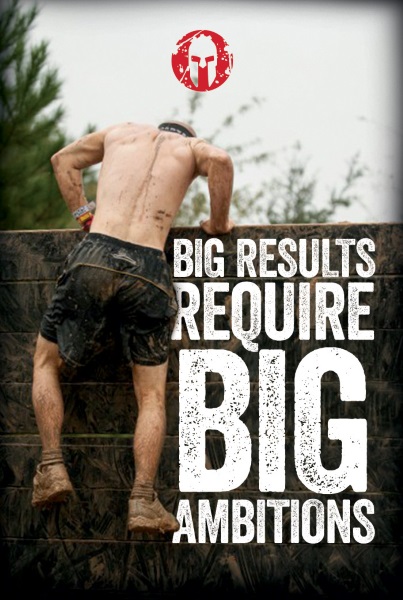 First let me give yo the run down on the adult Spartan races:
The Spartan Sprint is comprised of 15+ obstacles over 3+ miles and is a great way to get off the couch and onto the course!
The Spartan Super will test your physical strength and mental resolve. Tackle 20+ obstacles over 8+ miles, and show that you're Spartan tough!
The Spartan Beast is a true test of will. Tackle 25+ obstacles over 12+ miles, and prove you're the ultimate Spartan!
My husband will be racing a Spartan Sprint on July 26th, and a Spartan Super on August 23rd. Having watched my husband compete in an obstacle race before, I can tell you that nothing compares to the electric atmosphere at one of these events. My husband is now hooked! In fact, our whole family is. Whether we're participating or just spectating, the experience is unforgettable.
Spartan is excited to announce their new partnership with Runner's World, the largest and most influential media brand in the running space. With the popularity of nontraditional running races growing quickly, Runner's World is excited to be on board the Spartan experience.
Want to snag a taste of what it means to experience a Spartan? On October 4th, Ohio will be hosting all three Spartan races – a Sprint, a Super, AND a Beast!
FIND A RACE IN YOUR AREA.

The Spartan experience wouldn't be the same for our family though if the kids couldn't get in on the action, and that's why we are planning on having our kiddos compete in the Spartan Kids race at both the events we are attending this summer.
Spartan Kids is about a return to the childlike sense of adventure that we've lost while getting sucked up into "normal life" of over-scheduled and over organized activities. Spartan Races wants to keep this sense of adventure alive in our kids BEFORE they lose it.
Two events (0.5 miles and 1 mile) feature age appropriate obstacle course race venues and race arenas for kids ages 4 to 13. Each child receives a T-shirt and Finisher's Medal. And 100% of the proceeds from Spartan Kids race benefit the Kids Fit Foundation!
The Spartan racing experience aligns perfectly with our family's mission to keep active together, and we can't wait till race day! Over the next couple months, I'll be popping in every couple weeks to give you a sneak peek into our family's race training and events, hoping we can inspire you and your family to #SPARTANUP!
#SPARTANUP using code SPARTANBLOGGER good for 10% off any race registration!
Now it is time for a fun giveaway! Spartan is offering one lucky reader a chance to win a FREE one time race code good for any open heat (non-confirmed start time) in any 2014 Spartan Race in the continental US. For your chance to win, just follow the Rafflecopter rules below.