Downy provided product to facilitate this review.  All opinions stated are my own.
I am one of those people that has to iron everything!  My big problem is that my ironing board can't stay up and with two kids and a full time job, I run out of time.  Thankfully, the smart folks over at Downy have come up with a way to help a momma out, with their newest product Downy Wrinkle Releaser Plus!

Downy Wrinkle Releaser Plus is an easy-to-use spray that reduces wrinkles and helps keep your clothes looking neat without the hassle of ironing. But, it can do so much more, such as:  odor elimination, fabric refreshing, static removing, and ironing aid!  Perfect for travel or around the house on curtains, pillows, sheets, and more.
Downy was nice enough to send me along some of their new Wrinkle Releaser Plus to try.  Since I am use to the iron, I was a little skeptical, but quickly realized what a time saver this could be.  Not to mention the nice scent it leaves behind.  Here is a short demonstration of this product:
I am definitely carrying this in my travel bag from now on!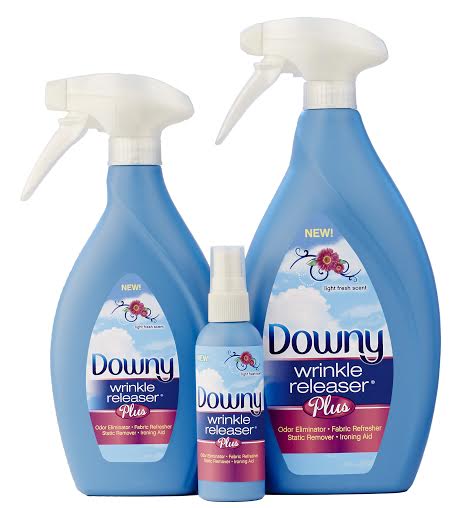 Downy Wrinkle Releaser Plus is sold at in-stores at Wal-Mart, Target, Walgreens, and more.  This product comes in a variety of sizes, including: 1 L, 500 mL, and a 3 oz travel size.  Prices range from $6.99 to $1.99.  To learn more about this product, visit Downy.com or stay social, by following them on Facebook and Twitter.