Disclosure: Prizing and samples courtesy of Universal Pictures and Warner Home Video Games.

The wait is officially over as Jurassic World hits theaters today, June 12th!!  And, if your kids can't get enough of the dinos in the film, they are sure to want the new LEGO Jurassic World Video Game!
Are your ready?

Jurassic World is Rated PG-13 and you can get your tickets to ?#?JurassicWorld today: unvrs.al/JWtix
For even more dinosaur fun, be sure to check out the LEGO Jurassic World Game!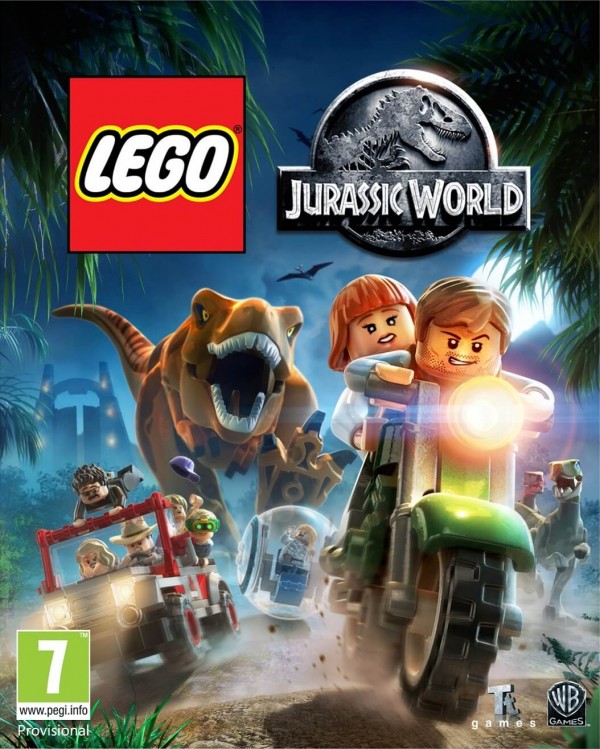 LEGO Jurassic World – Available June 12 on PS4, Xbox One, PS3, Xbox 360, Wii U, 3DS, PSVita and 3DS. Pre-order the video game now: http://bit.ly/LJW-GameStop. Follow the storylines of Jurassic Park, The Lost World: Jurassic Park, Jurassic Park III, and the highly-anticipated Jurassic World, all in one game – LEGO Jurassic World Game!  Like LEGO Jurassic World Game on Facebook, follow on Twitter and Instagram @LEGOJurassic.
You can see a preview of the game below:
Now for some fun!  One lucky reader can win their own copy of LEGO Jurassic World, in the winner's choice of game format.  For your chance to win, just follow the rules below.
a Rafflecopter giveaway