Relativity Media provided product and compensation to facilitate this post.  All opinions stated are my own.
A couple weeks ago, I told you about a new family friendly movie coming to theaters this summer, called Earth to Echo.  My oldest is super excited to check this movie out in the theater, and his wait is almost over, since it will hit theaters on July 2nd!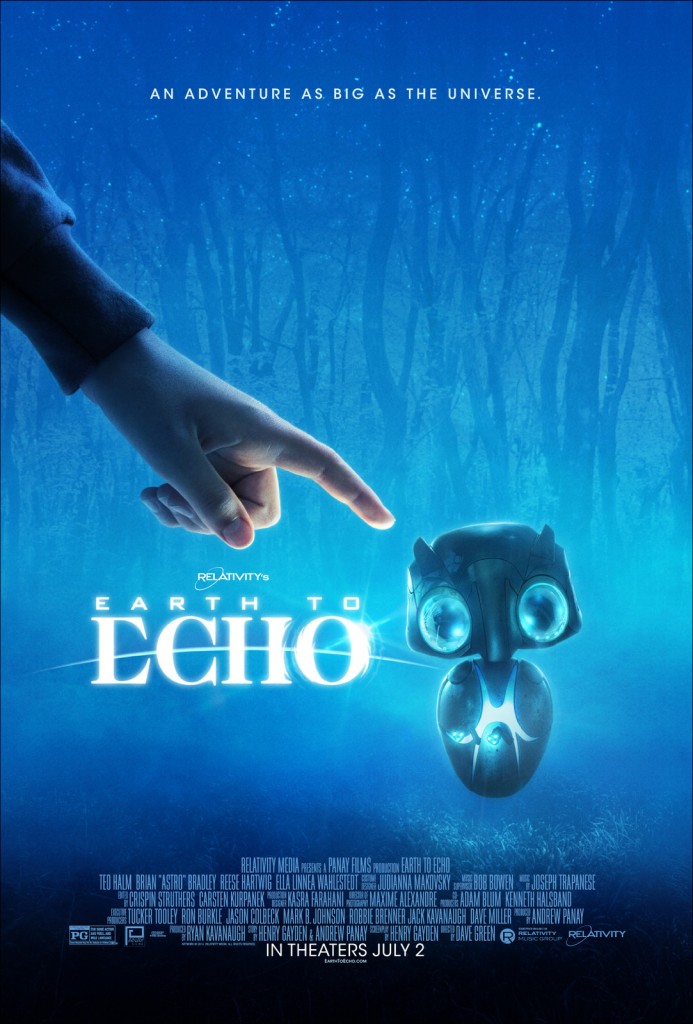 Earth to Echo is rated PG, and tells the story of Tuck, Munch and Alex, a closely bonded trio of inseparable friends, whose time together is coming to an end. Their neighborhood is being destroyed by a highway construction project that is forcing their families to move away. But just two days before they must part ways, the boys find a cryptic signal has infected their phones. Convinced something bigger is going on and looking for one final adventure together, they set off to trace the messages to their source and discover something beyond their wildest imaginations: hiding in the darkness is a mysterious being, stranded on Earth, and wanted by the government. This launches the boys on an epic journey full of danger and wonder, one that will test the limits of their friendship and change all of their lives forever.
You can see a clip of the film below:

And, you can even join in the Geocaching fun!  Kids can prepare for the journey, while they wait for this movie to be released, with the brand new Geocaching EARTH TO ECHO Adventure! Geocaching is a family-friendly activity, where adventure seekers can use an app or GPS on their mobile devices to search for cleverly hidden containers placed in nearby neighborhoods.
Go on a Geocaching adventure in your city with Earth To Echo! Participating cities are listed below.  Play to unlock the mystery today.
New York: https://labs.geocaching.com/goto/echogeocachingny
Los Angeles: https://labs.geocaching.com/goto/echogeocachingla
Chicago: https://labs.geocaching.com/goto/echogeocachingchi
Seattle: https://labs.geocaching.com/goto/echogeocachingsea
To learn more and to stay connected, you can visit the Earth to Echo Site and be sure to follow them on Facebook and Twitter using the #EchotoEarth.
Now it is time for a fun giveaway!  Relativity Media is offering one lucky reader a chance to win an Earth to Echo Prize Pack (pictured below), which includes: a $25 Visa gift card to see the film in theaters and an Earth To Echo Frisbee, Fan, Bike Clip & Beach Ball.  For your chance to win, just follow the Rafflecopter rules below.