Disclosure: Fox Chapel Publishing provided product to facilitate this post.  All opinions stated are my own.
My younger son loves doing puzzles, crosswords, and all those fun brain teasers.  When we received the Bigfoot Fun Activity Book, from Fox Chapel Publishing, a few weeks ago he was thrilled.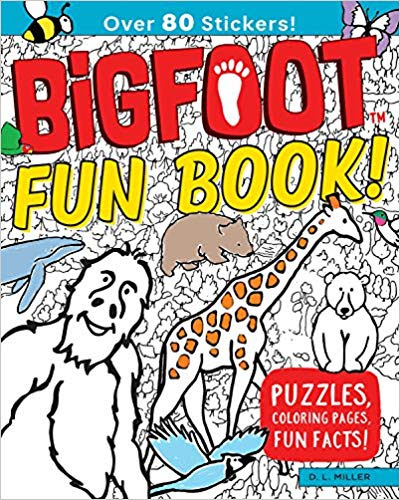 BigFoot Fun Book!: Puzzles, Coloring Pages, Fun Facts! is an activity book is a treasure trove of engaging activities such as mazes, word search games, dot-to-dot pictures, coloring, and of course his classic seek-and-find activities. As with his other BigFoot books, the activity book is intended to help children learn about the world in an engaging and exciting way. As an added bonus, the book also includes animal stickers.  This book includes:
80 awesome stickers
Mind-boggling mazes
Search and find puzzles
Word search games
Dynamic drawings
Cool coloring pages
Fun facts and trivia
Crossword conundrums
…and more!
Blake loves the silliness of Bigfoot, who pops up randomly and really enjoys the different brain teasers.  I like how the book is divided into sections, with different themes for him to learn from.  I find Blake grabbing this book all the time and I am impressed with how he is working from front to back and not skipping pages, since that means it is really keeping his attention.
The BigFoot Fun Book is currently selling for $7.40 on Amazon.com and is available on Prime.  This book is recommended for kids ages 5-12 and is 136 pages long.