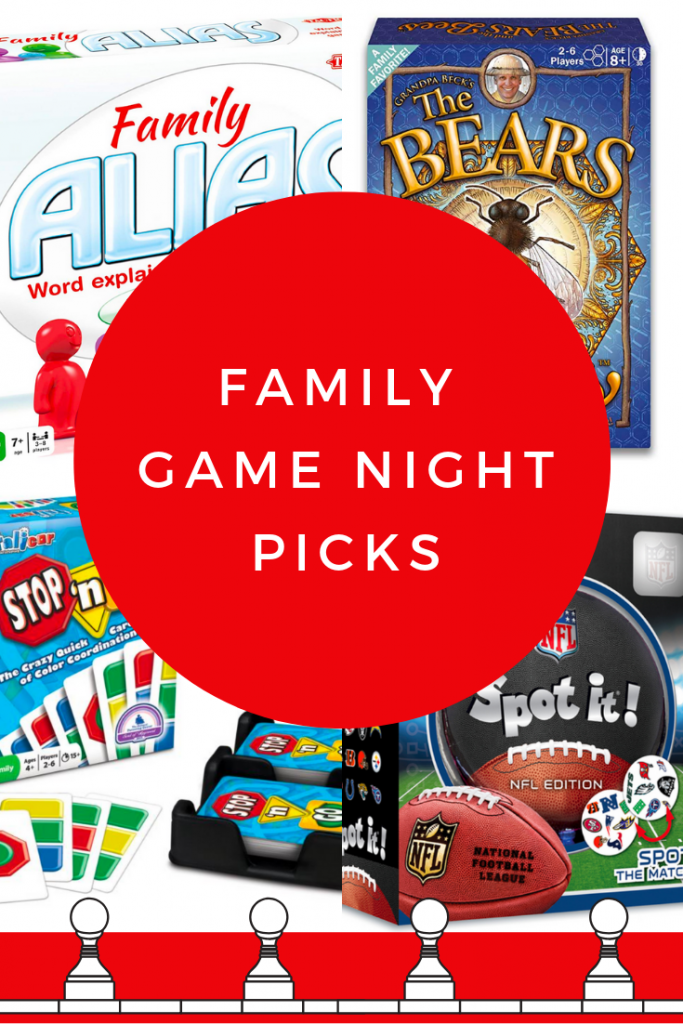 If you are looking to refresh your arsenal of games for Family Game Night, then check out the list of great game ideas below.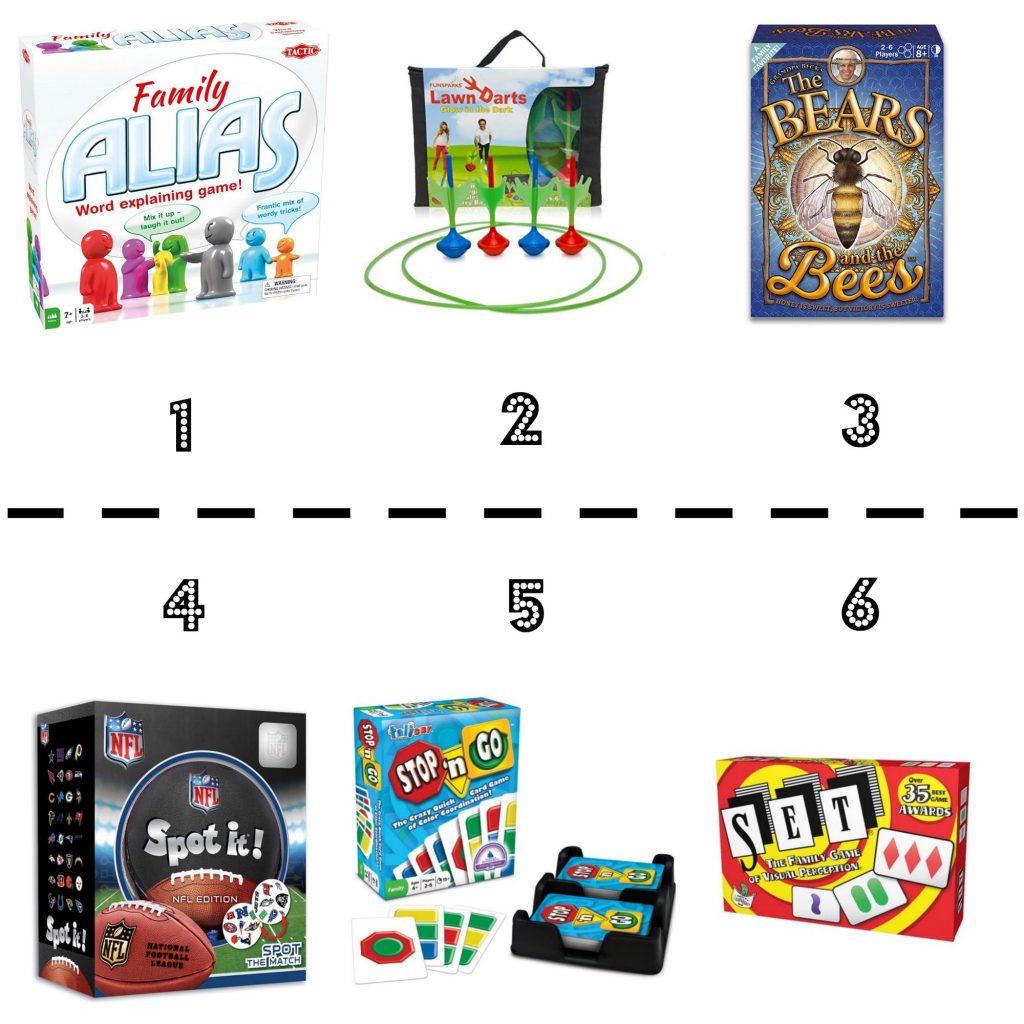 Tactic Games: Family Alias– ($27.50)

Ages 7+
With two types of cards, Family Alias is equally challenging to both children and grown-ups. Spin the spinner to see who your partner is for that round, and start to explain! For the grown-ups there are special explaining styles that make the game even more hilarious and challenging!

Funsparks: Lawn Darts

– (

$19.99)

Ages 6+
Perfect for an outdoor party or family reunion! Play anywhere…the beach, the lawn, the backyard and even in the dark! The rings and darts glow in the dark to create a new fun way to play this classic game. The first team to rack up 21 points wins!

Grandpa Becks: Bears and the Bees – ($14.99)

Ages 8+
Start with the Queen Bee and build the surrounding hive by adding cards that match on 2 or more sides. The game takes many twists and turns with the drone, worker bee and bear cards. This family owned company created a fun game to bring families together!

Masterpieces: SpotIt NFL

 – ($14.99)

Ages 7+
Spot It! NFL Edition puts a football spin on this family favorite. Just like the other Spot It! games, NFL Edition comes with a variety of unique symbols for you to identify and match from card to card. Many of the symbols represent your favorite NFL teams and the game of football. Go Saints!

Talicor: Stop N Go 

– (

$11.99)

Ages 4+
Stop 'N Go™ is a quick action card game that is fun for everyone. Play is driven by hand-eye coordination and quick responses. Players race to be the first to get rid of their cards by matching colors and watching out for special cards: Zap, Pass, Stop 'N Go™!

Set Games: Set

– (

$11.99)

Ages 6+
A fun game based on visual perception. Create a "Set" by matching 3 cards on one of the factors: shape, color, pattern or number. Everyone plays at once so there is no downtime or waiting for your turn.
Want to see these games in action?  Check out the video below where Bridgette from Experimental Mommy and I show you how to play them all.