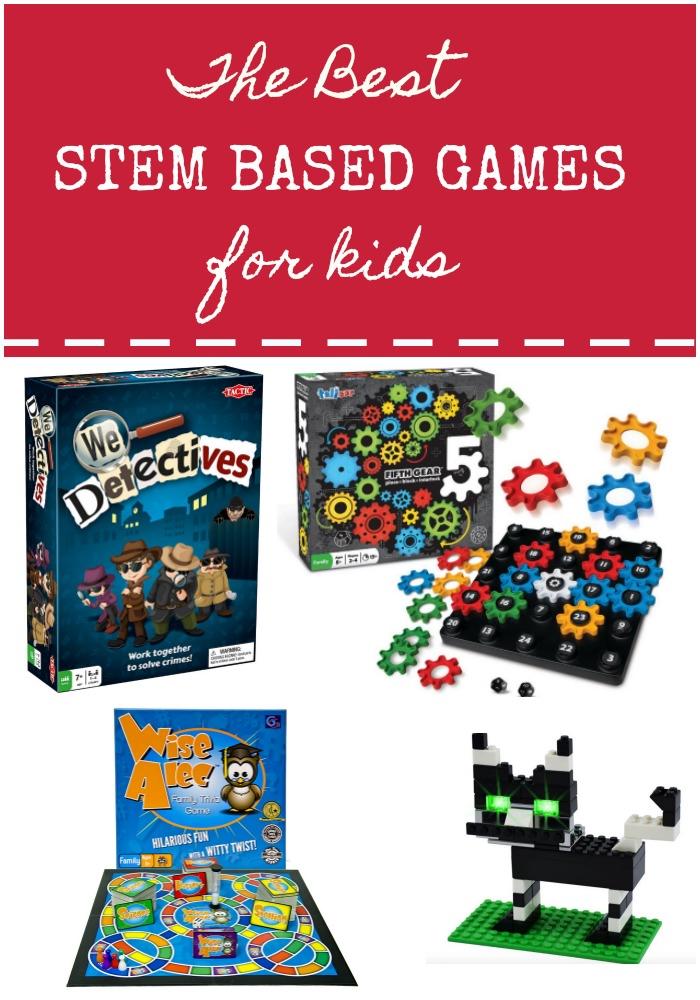 As a parent with a Science degree, I am all about STEM based games and activities.  Below is a list of STEM based games for kids.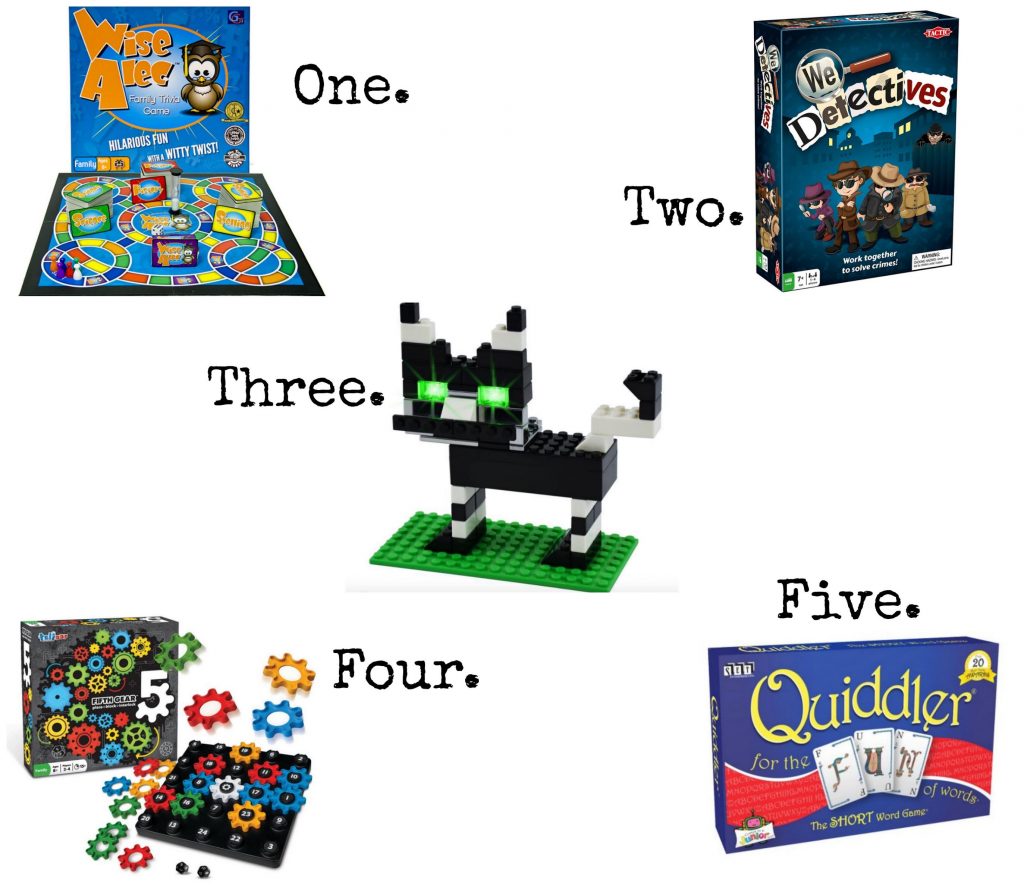 Griddly Games: Wise Alec

 – $20.99

Ages 8+
Play the award-winning family trivia game with a hilariously witty twist and find out how much you remember from school. Wise Alec cards get everyone going with tongue twisters, brain teasers, activities that promote good manners and get your heart going.
Tactic Games: We Detectives

 – $14.99

Ages 7+
Play as detectives and walk around the city hunting for clues and completing tasks. The chief detective has given you a 24 hour deadline to solve the crime, make sure you complete your investigation by then or the robbers go free!
E-Blox: Power Blox Plus Starter Kit – $43.99

Ages 8+
Use code Notsoblog10off to get 10% off your entire order and free shipping!
E-Blox is a small kit of Lego-compatible building blocks that offers the innovation of providing lights and electric current for projects. Kids learn STEAM skills through building, planning circuits, and playing with their creations
Talicor: 5th Gear – $29.99

Ages 8+
2-4 players
Roll the dice and place your gears! The rules are simple: interlock five of your color gears with the white gear while keeping others from doing the same.
Set Games: Quiddler – 

$11.99

Ages 8+
2+ players $11.99
The goal is to arrange all the cards in your hand into one or more words. The number of cards dealt increases each round – starting with three cards and ending with 10 cards. High score wins, so use your high point letters and Quiddler's unique double letter cards—but don't get caught with them in your hand!
Want to see these games in action?  Check out the video below where we demonstrate all these games for you to see.