Disclosure: Krusteaz provided product and a gift cart to facilitate this review.  All opinions stated are my own.
Did you know that February is "National Hot Breakfast Month"?  I know, it is awesome that we have an actual reason to have pancakes for dinner!  Feeding two growing boys and keeping up with weekly meal planning is definitely a challenge, which is why I love taking advantage of having breakfast for dinner.
Krusteaz has this whole breakfast thing down, so they want to make your job even easier with their variety of breakfast mixes.  Their box mix options include:  Buttermilk Pancakes, Protein Buttermilk Pancakes, Belgium Waffles, and more!
Friday night, was the perfect time to celebrate Breakfast for Dinner, so we whipped up some pancakes, bacon, hash browns, and fried eggs.  The pancakes were perfect and fluffy and super easy to make!  Everybody made happy plates and I assured them we would be celebrating at least once a week this month.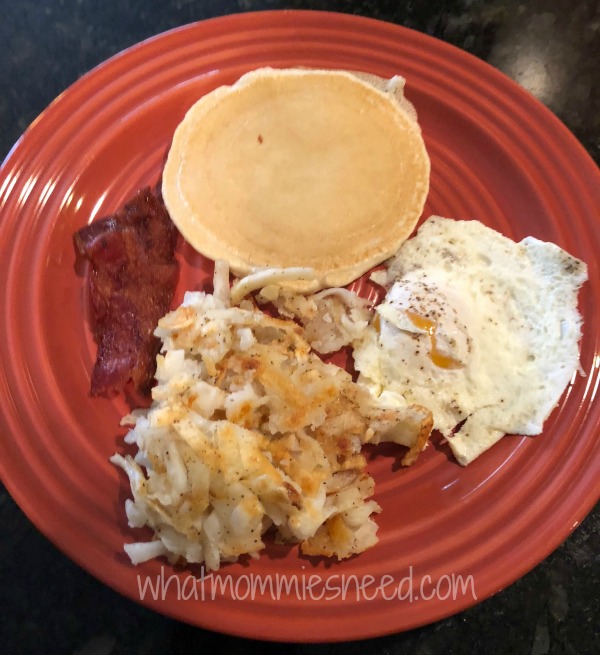 To learn more or stay connected, be sure to visit Krusteaz.com and follow them on Twitter and Facebook.