Disclosure:  This post is sponsored by Morton Salt.  All opinions stated are my own.
Remember last year, when I told you all about how I got to attend a Morton Salt event in my city?  Well, the Morton Salt's Next Door Chef: New Orleans Edition is now live and I can tell you all about my experience and all the tasty food I got to try!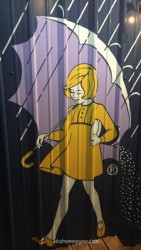 Our novice chef for the night was Siobhan, a New Orleans transplant of seven years, originally from New Jersey where she comes from a diverse background of Chinese, Spanish, Irish and German heritage. Growing up, Siobhan's grandmother brought the family together through her cooking.  The multicultural meals they shared inspired Siobhan's love for new and exotic foods, which she eats plenty of in New Orleans.  While Siobhan loves to explore the New Orleans food scene, she does not feel as confident in the kitchen. Siobhan knows the basics, but aspires to be more proficient in the kitchen and on the grill, two of the best places to entertain in New Orleans.
For this experience, Siobhan was paired with Nina Compton of Compère Lapin restaurant, to learn how to enhance her cooking through the proper use of salts. Located three blocks from the French Quarter of New Orleans, Nina brings to Compère Lapin the St. Lucia and French inspired cooking that made her a runner-up on Season 11 of BRAVO's Top Chef.  Together, Nina taught Siobhan how to prepare a delicious New Orleans style dinner as Morton transformed her home into a fully decorated pop-up restaurant.
As our meal was presented to us, we were told which type of Morton Salt was used to prepare the dish and why.  Here are the three types of salt we learned about and their uses:
Morton Kosher Salt-  This salt perfectly blends with other ingredients to enhance all flavors.
Morton Coarse Sea Salt- These larger crystals are perfect for adding crunch along with a burst of flavor to any food.
Morton Fine Sea Salt- Dissolve quickly, which makes it ideal for blending into marinades, soups, sauces and dressings.
While the entire meal was delicious, I must say my favorite was the main course, which consisted of:
Honey Soy Grilled Skirt Steak:  Salt rationale: Morton Kosher Salt helps break down the fiber of the meat, resulting in ideal tenderness while also providing seasoning.
Salt-Roasted Potatoes with Chili Vinaigrette: Salt rationale: Using a bed of Morton Kosher Salt allows the potatoes to be seasoned both inside and out, as its level texture pierces into them to enhance the flavor. Using Morton Fine Sea Salt in the vinaigrette is ideal, as it dissolves very quickly, distributes evenly, amplifies the flavor and tempers the acidity.
Grilled Corn with Chili Butter & Lime Salt:  Salt rationale: Morton Coarse Sea Salt provides a nice contrast to the bitter, citrus flavor within the lime while also providing a pop of flavor and added crunch.
You can find the recipes for all three of these dishes here: http://www.mortonsalt.com/nextdoorchef/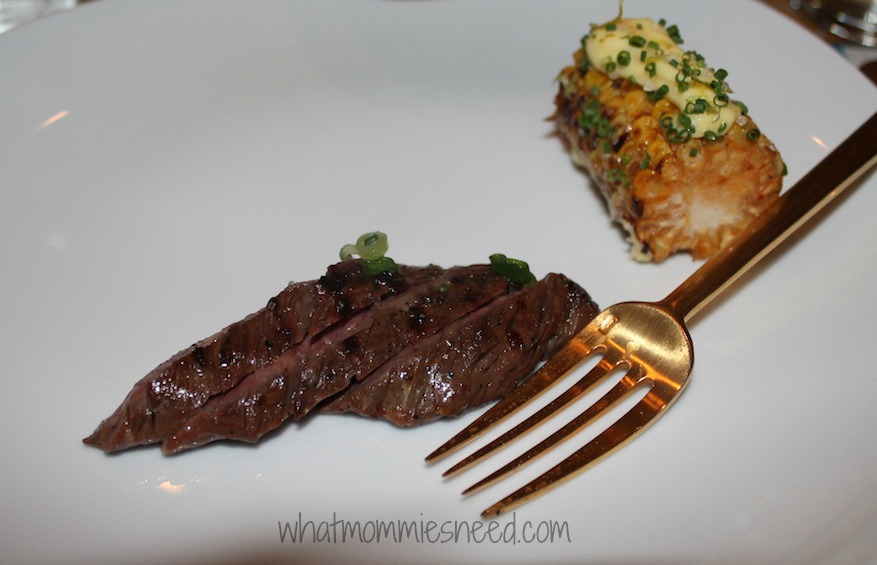 Want to learn how to step up your meals?   Visit Morton Salt, where you can find recipes and more!  Want to see the Next Door Chef: New Orleans video, visit MortonSalt.com/nextdoorchef/.  To stay social with Morton Salt, be sure to follow them on Facebook, Twitter, and Instagram.
Save
Save