Disclosure: Product was received to facilitate this post.  All opinions stated are my own.
My house is always on the lookout for new book series to get wrapped up in and the boys are excited about, Secret Scouts and The Lost Leonardo, which will be releasing this October.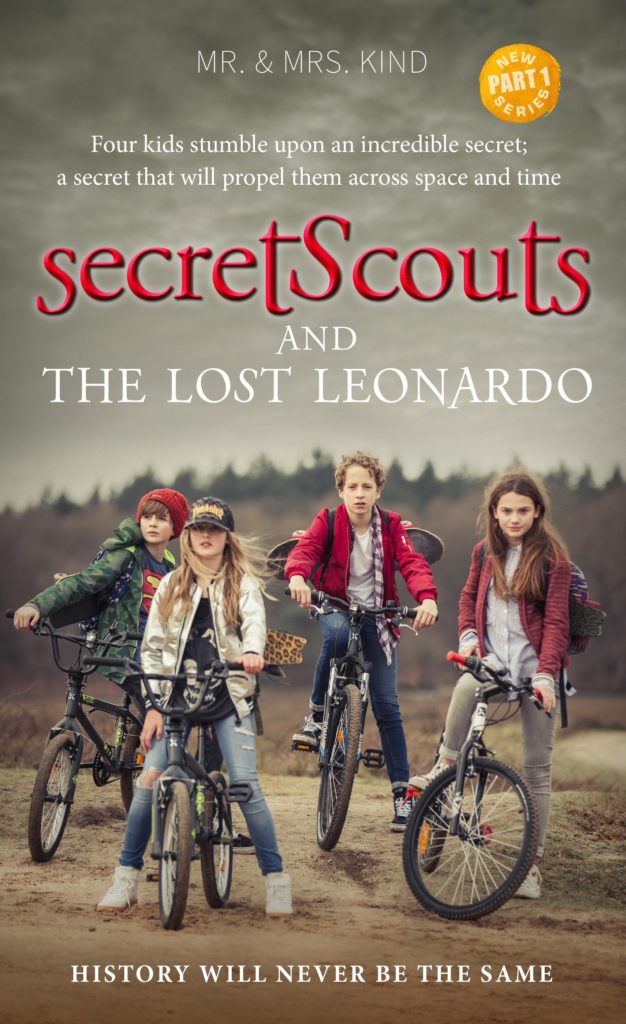 Book Plot: When best friends Tom, Lisa, Sophie and Jack stumble upon a mysterious sketch that has all the hallmarks of an Old Master, they decide to investigate. Soon they discover an original 15th century codex full of Leonardo da Vinci's sketches, writings and calculations. From a family of modest means, Jack and Tom see the codex as a fast track to wealth and fame. Sophie and her sister Lisa, however, have other plans. They decode the codex and discover an incredible secret: Leonardo da Vinci's invention of time travel. Their discovery tests their friendship and presents them with an impossible choice: reveal their secret to the world – and become millionaires – or put da Vinci's extraordinary ideas to the test, risking their lives for a walk on the wild side. Their journey brings them closer to the great Leonardo da Vinci than anyone ever before. But their quest comes with risks – including death, or worse, being lost in time.
Check out the book trailer here:
This book is geared towards young readers and teens and is sure to take their imaginations on a wild ride!
Secret Scouts and The Lost Leonardo will be released in the US on October 23rd, and can be pre-ordered now.  To learn more, visit SecretScouts.com, or stay social by following along on Facebook, Instagram, and Twitter.