Disclosure:  Lumene provided product to facilitate this review.  All opinions stated are my own.
We all know how crazy life is with kids.  Throw in a full time job, the blog, a couple of pets, and the crazy just keeps increasing.  Finding "Me Time" does happen, but not during normal day hours.  Like most moms, the crack of dawn and midnight hours, are where I get things done.  This is not always helpful with a skin care regimen, but since I do put on a full face of make-up everyday, I know that this is a must.  The fact that I also struggle with sensitive skin, makes finding the right products at a reasonable cost a challenge.
I was recently introduced to Lumene, which is Finland based company that has been harnessing rare Arctic and Nordic Elixirs combining them with pure Arctic Spring water and carefully selected skincare ingredients to create powerful radiance boosting skincare and makeup for over 40 years!
The Lumene Klassikko line recently launched at select Wal-Mart stores and I was lucky enough to get a sneak peek at the line, which includes:
Klassikko Moisturizing Day Cream
Klassikko Restoring Night Cream
Klassikko Nurturing Eye Cream
Klassikko Deep Purifying Gel Wash
Klassikko Refreshing Toner
The Klassikko line is manufactured in Finland, and made of pure ingredients, including Nordic Cotton grass with contains a unique combination of antioxidants, moisturizing sugars and nurturing minerals, which help to nurture, calm and moisturize the skin gently.  All the products mentioned are over 80% naturally derived and formulated without parabens and formaldehyde.  This line is designed especially for the price conscious consumer.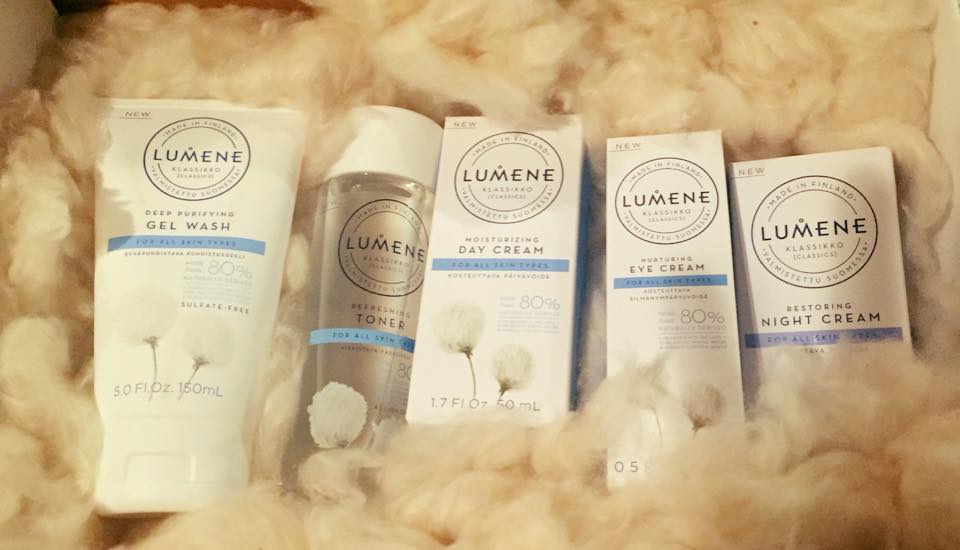 I have been using the all the Klassikko products mentioned for the last week and am really pleased with how my skin is responding.  I have had no reactions, and my skin looks great and feels hydrated.  The gel wash is thick, which makes it easy to foam and wash with.  The toner is refreshing and doesn't burn.  Both the day and night time cream is thick, but feels light once applied.  None of these products have a heavy fragrance, which I really appreciate.  And, the best part of all, is the price point with none of these products retailing for over $12!
If the Lumene Klassikko line is not available at your local Wal-Mart, you can purchase it at Wal-Mart.com.  For more information visit Lumene.com or to stay social, follow them on Facebook and Instagram.
Save