If mornings in your house are anything like mine, they are CRAZY!  I am always looking for ways to make things smoother, which is why I love this Easy Breakfast Egg Muffin Recipe, that I can make ahead of time and reheat in the morning.  This is also the perfect breakfast for weekends that are packed with sports and you need to head out early in the morning.
What's Needed
Regular sized muffin pan
26 oz bag of Hash Browns
8 Eggs
1 Cup Cheddar Cheese Grated
5-6 Pieces of Bacon (cooked and crumbled)
¼ Cup Milk
1 Tsp Salt
½ Tsp Paprika
¼ Tsp Pepper
Parsley (optional)
Cooking Oil Spray
STEP 1: Pre-heat oven to 450 degrees.
STEP 2: In a medium size bowl, add the hash browns, ½ cup cheese, salt, pepper, and paprika. Mix well.
STEP 3: Spray a muffin pan very well with the cooking oil spray. Divide mixture into each muffin tin and push down in the middle of each one to create a nest. Should make about 18.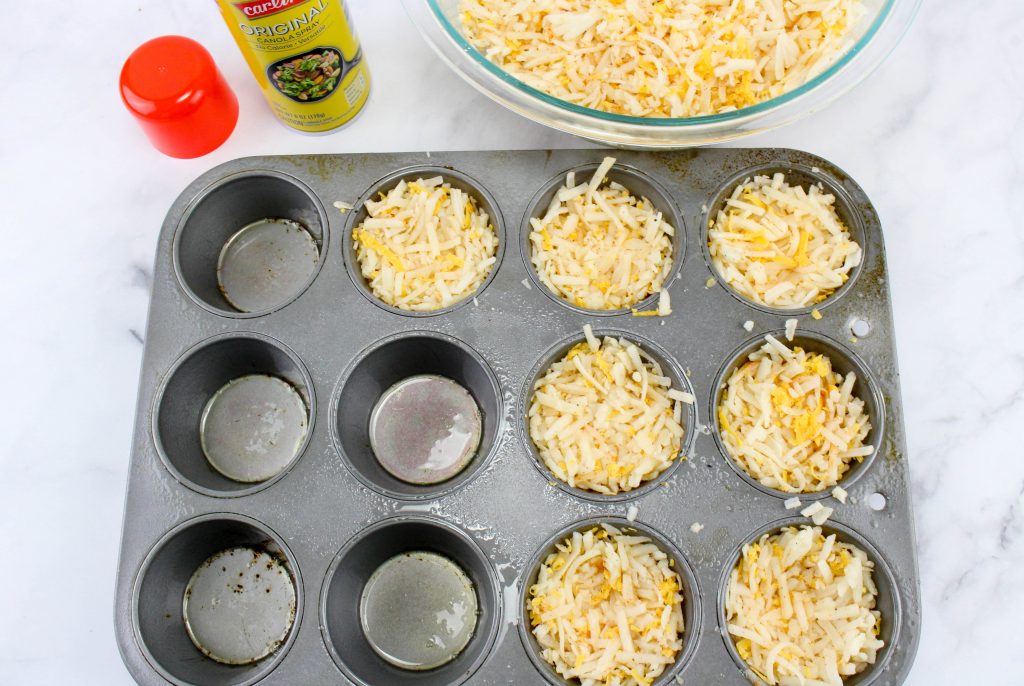 STEP 4: Place in oven for 20 minutes and take out. Turn the oven down to 350 degrees.
STEP 5: In another medium size bowl, add the eggs, milk, ½ cup cheese, and bacon. Mix well.
STEP 6: Fill each hash brown nest with the egg mixture. Place back in oven and cook for 15-17 minutes or until the eggs are set. Remove from oven and let cool for about 5 minutes.
STEP 7: Remove from pan and garnish with parsley and additional salt & pepper if desired.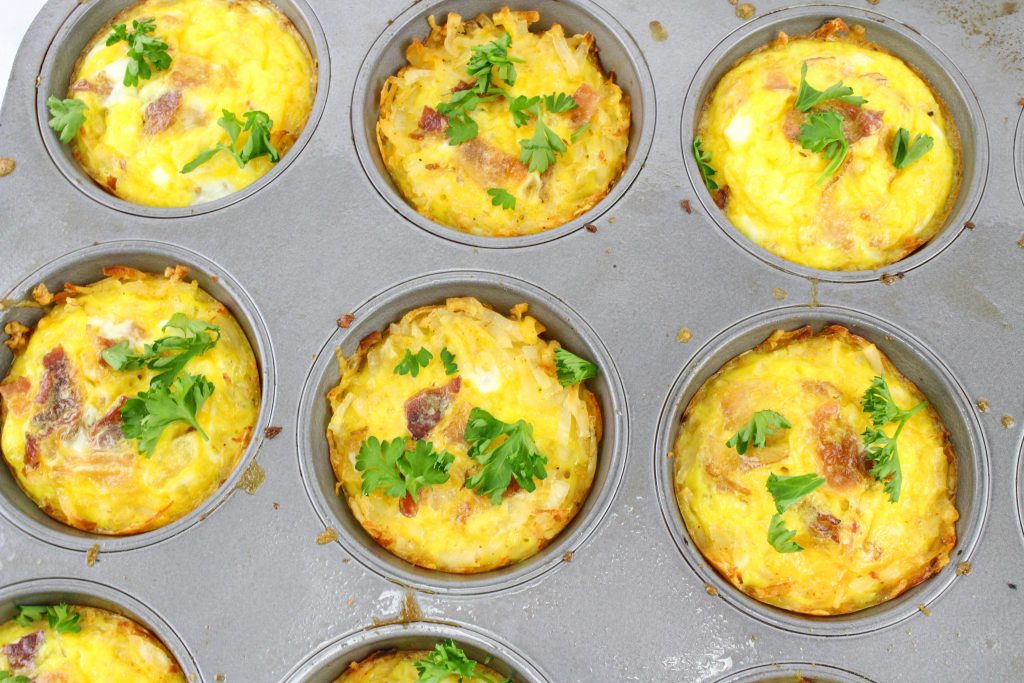 This recipe makes 18 muffins, which is perfect for a week worth of breakfast for my boys.  Let me know if you try this recipe and like it.