Spring is almost here and I can't wait for some warmer weather.  What better way to prep for Spring than with the Cutest Chocolate Easter Cupcakes Ever!!
What's Needed
6 Prepared Chocolate Cupcakes
6 Strawberries
Chocolate Frosting
6-8 Oreo Cookies
½ Cup Orange Chocolate Discs (Candy Melts)
STEP 1: Melt orange chocolate discs according to package directions.
STEP 2: Pull up the stem of the strawberries but keep them intact. Dip each strawberry into the chocolate and place them on a parchment lined baking sheet.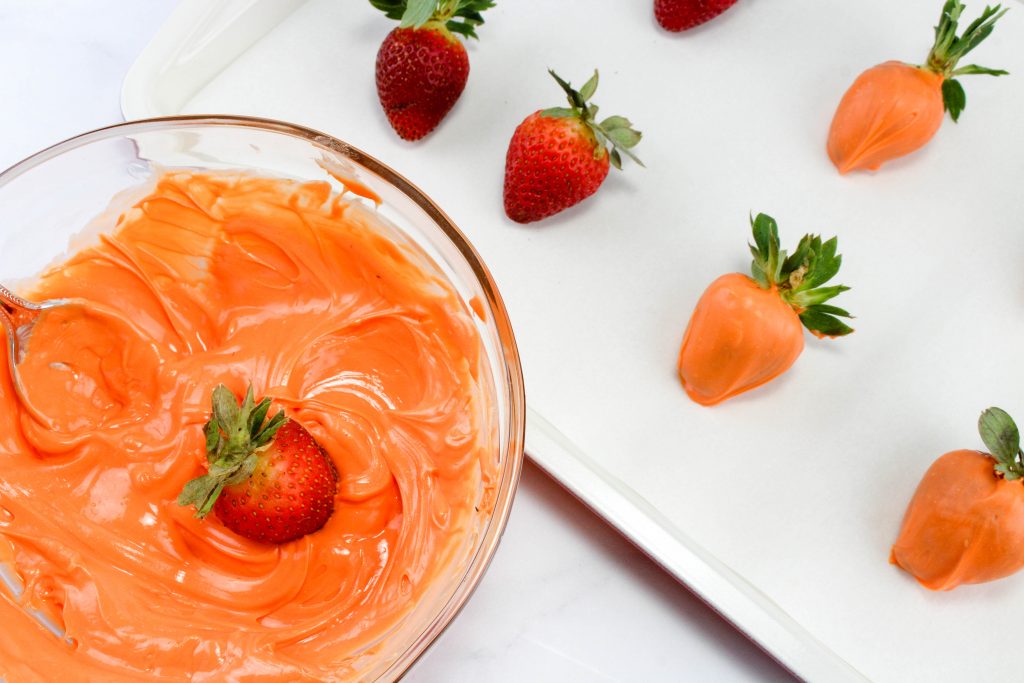 STEP 3: Place the remaining chocolate into a sandwich size baggie and snip off the corner. Drizzle chocolate over the strawberries in a zig zag motion. Let dry.
STEP 4: Break apart the Oreo cookies and scrape off the white frosting and discard. Place cookies into a baggie and crush.
STEP 5: Frost each cupcake and dip into the crushed cookies. Place one "carrot" into the middle of each cupcake.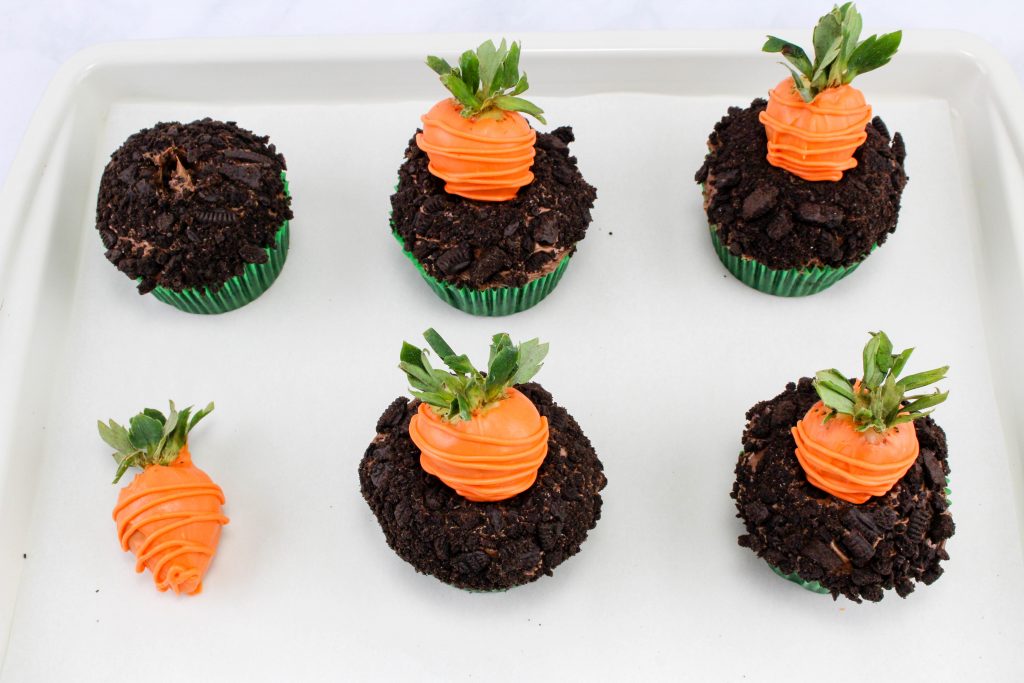 So, like I said before, super easy and super cute!  Enjoy!!