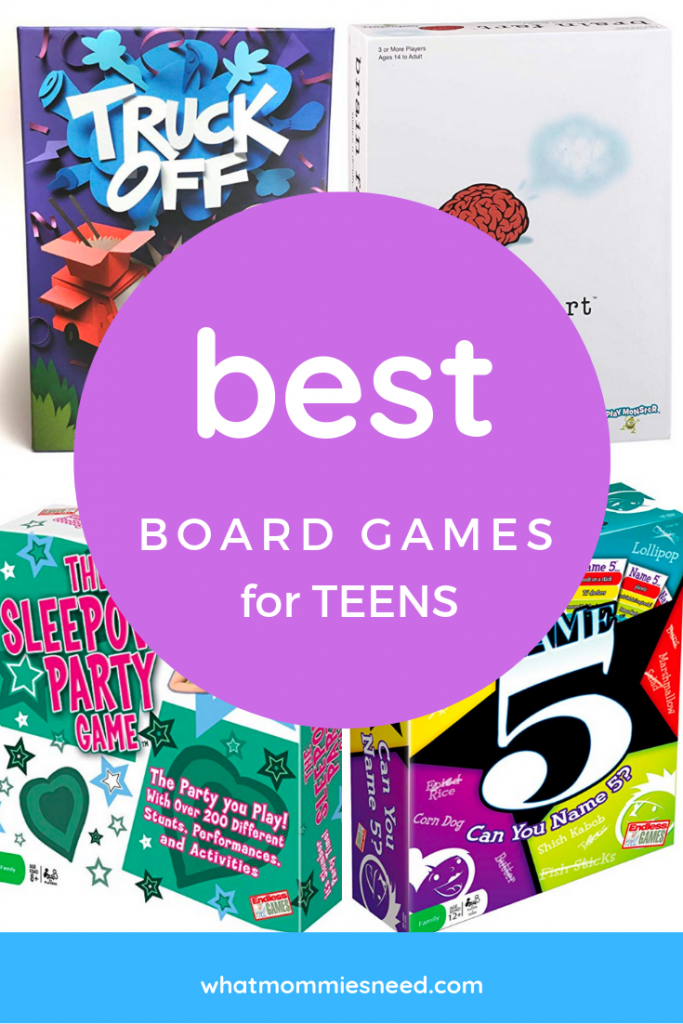 If you will be hosting a group of teens, then you will want to check out the games below to keep them entertained!  These games are perfect for youth events, sleepovers, team building and more:
Endless Games: Name 5

–

($19.99)

Ages 12+
Name 5 is the outrageous party game that asks the easy questions you know the answers to. Sure, you know 1 movie starring America's sweetheart or a certain Hollywood heartthrob… maybe even 2…. but can you Name 5?

Endless Games: Sleepover Party 

– ($21.99)

Ages 8+
Spin the spinner and attempt to complete one of over 200 ACT IT, WORK IT, or PARTY Challenges
PlayMonster: Brain Fart

– ($24.94)

Ages 14+
Roll the giant cubes, tap the brain timer to get your letter and start the countdown and go! Take turns naming things in the categories shown, that start with the letter displayed!
Adam's Apple Games: Truck Off– ($25.00)

Ages 8+
Send your food truck team to score a sweet parking spot at a lucrative venue. Your timing and game plan will be critical to your success and your opponents look for the perfect opportunity to make you Truck Off!

Set Games: Karma

– ($12.57)

Ages 8+
Race to get rid of all your cards by playing a card of equal or higher value. Use your Karma Cards to avoid picking up the discard pile.
Want to see these games in action? Check out the video below where we give a demonstration of all the games listed above.