Everyone knows that Halloween is our favorite holiday here at What Mommies Need.  My boys and just love to decorate the house and scare up some spooky treats.  Do you all love Halloween?  Then check out these Zombie Eyeball Treats Recipe that are sure to make your little monsters scream with delight.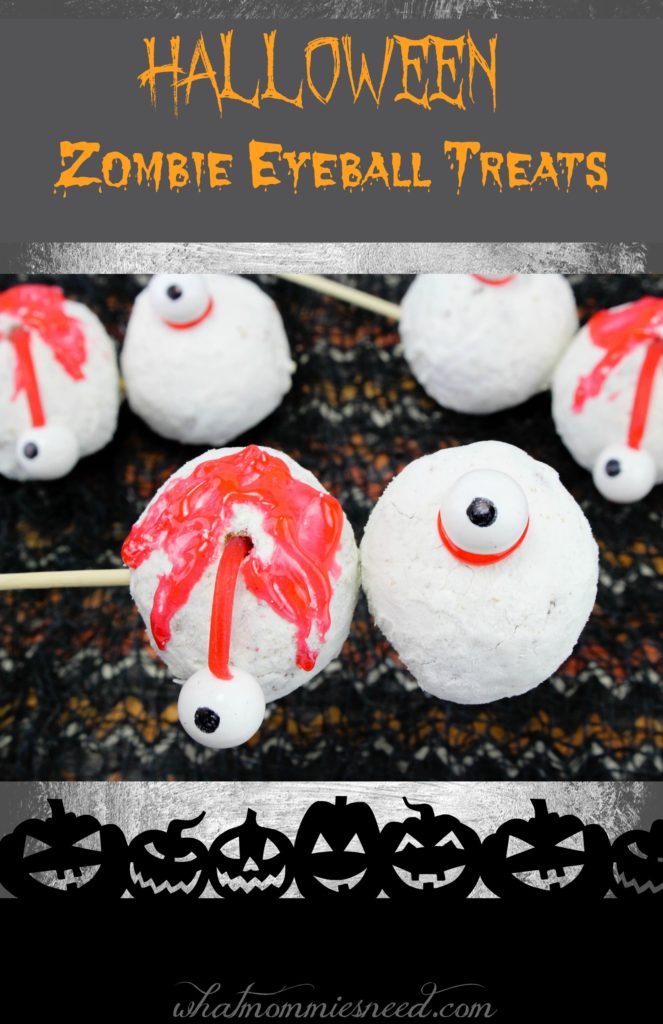 Ingredients:
Powdered Donut Holes
Pull-n-Peel Red Licorice
Candy Gumball Eyeballs
Decorative Red Gel
Wooden Skewers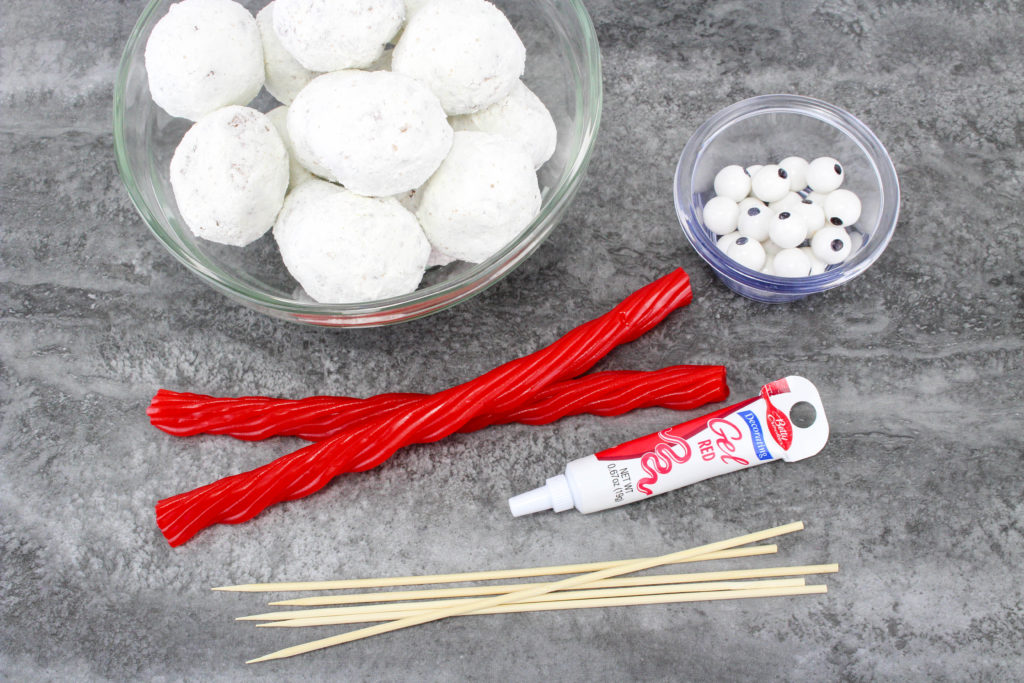 Step 1:  Pull apart red licorice strips and cut into thirds. Take a skewer and poke a hole into one of the eyeballs, then push one end of the licorice into the hole.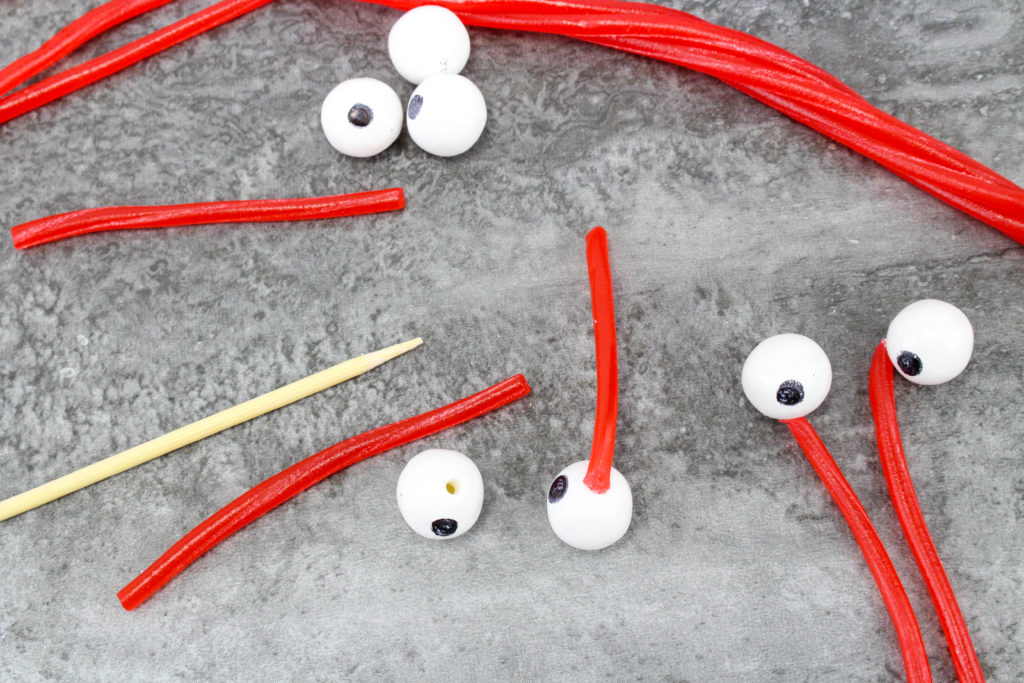 Step 2: Place 2 donuts on the end of one skewer. Poke a hole into one of the donut holes.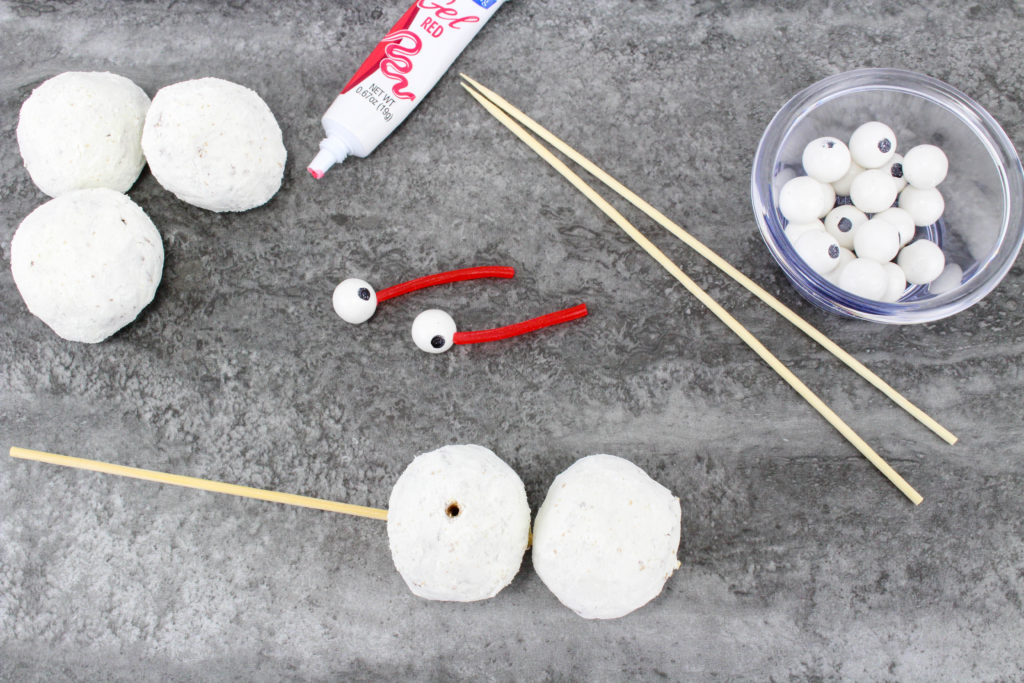 Step 3: Take the red gel and squeeze it all over the donut that you poked the hole in. Place one dot of gel on the other donut.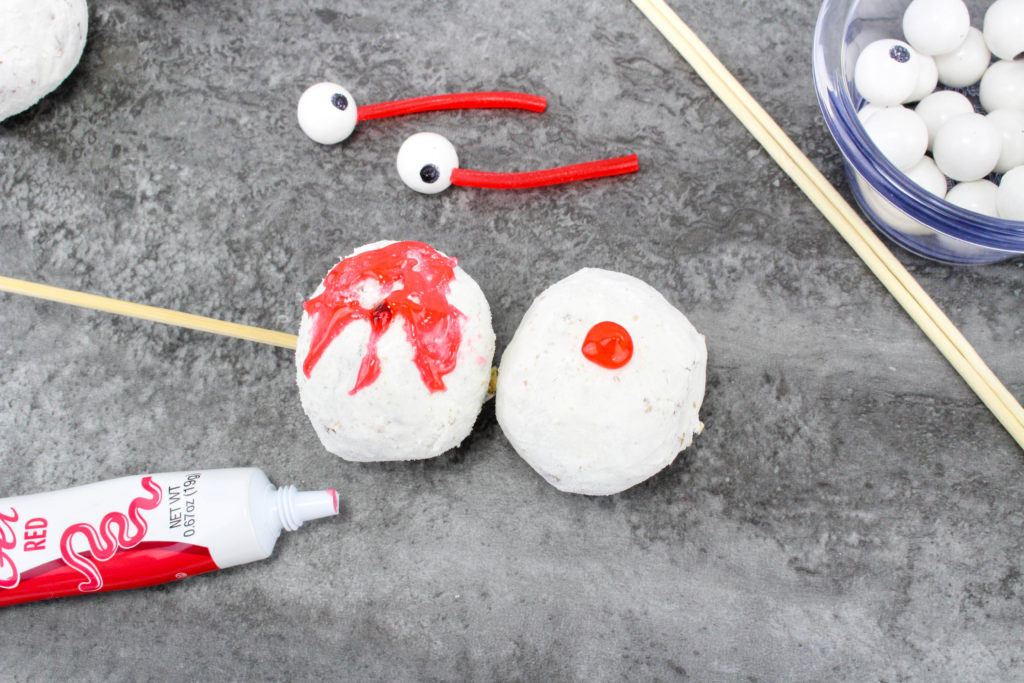 Step 4: Take one hanging eyeball and push the end of the licorice rope into the hole on the donut. Place a regular eyeball on the dot of red gel on the other donut.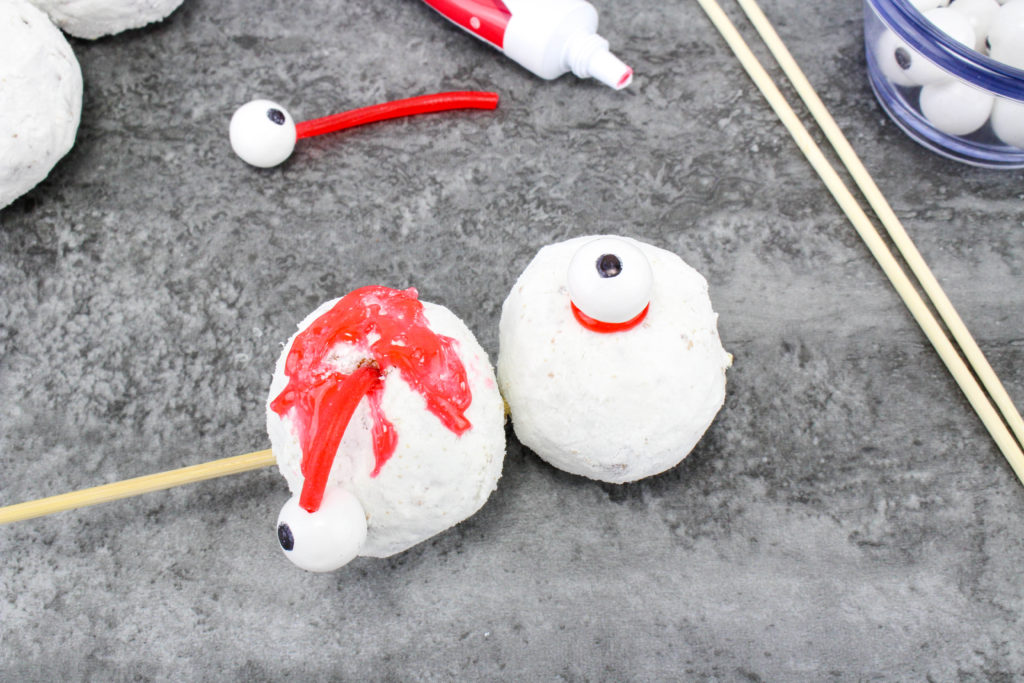 Here is the finished product:
Great Job!!  You just made a quick and cool treat for your kiddos!  These Zombie Eyeballs are perfect for a class party or even Halloween breakfast.