As some of you may know, I have been a federal employee for almost 18 years.  This means that I have been furloughed for 31 days and counting. That means 31 days of not knowing when I will get another paycheck.  You can imagine how this has affected our family.
So, when Dawn invited me to participate in their new "Step Up to the Sink" program, I was honored.  The Dawn "Step Up to the Sink" program encourages people to "step up" and help those who need it, starting with the dishes.  While cleaning dishes is an inevitable household chore,  it's also an easy way to help out and show appreciation for someone. This program encourages everyone to step up and pay a good deed forward, with something easy like the dishes.
For this initiative, I partnered with Bridgette from Experimental Mommy, to plan a night out for my fellow furloughed Federal Employees. To be able to do something for others during this difficult time was amazing!
In partnership with Dawn, we stepped up for Federal Employees Monday Night and hosted more than 70 people to a burger, fries, and shakes at Desi Vega's Prime Burgers and Shakes!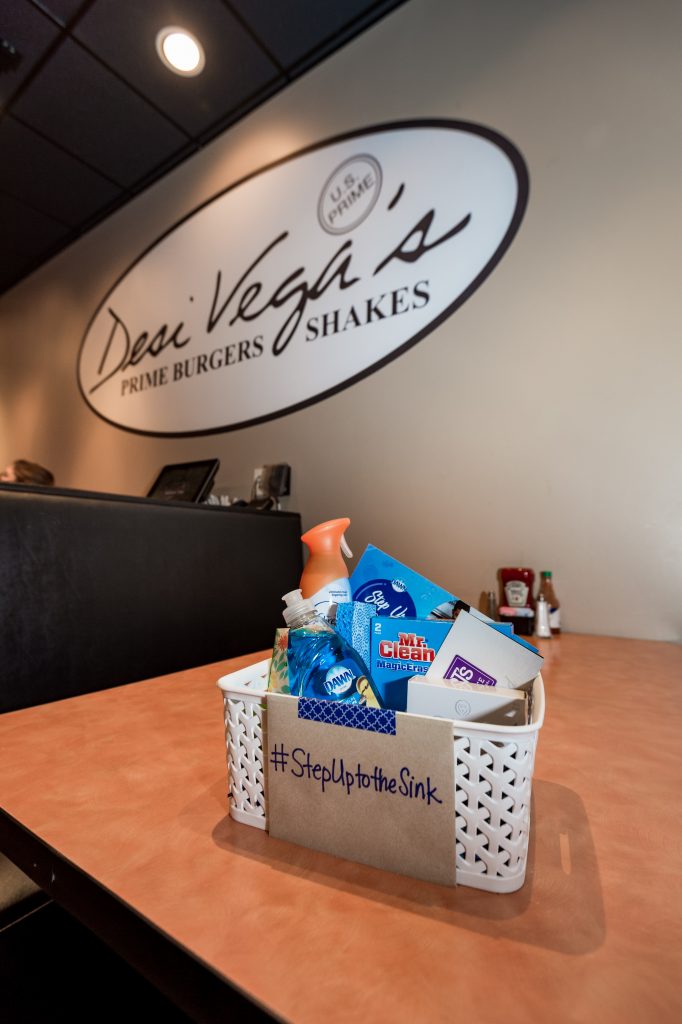 Along with a meal, guests received a small basket of P&G items to help them through this difficult time.
It was so nice to be able to just relax for the night and enjoy a meal out- something we haven't been able to do in a little while.  Everyone was so grateful and just in awe that someone was thinking of them during this difficult time.
I want to thank Dawn for creating this program and allowing me to be a part of it in such a big way.  It not only gave me a purpose and kept me busy, but it also filled my spirit to be able to do some good for others.
I want to encourage everyone to "step up" and help those who need it – starting with the dishes. Tackling the dishes is a small, yet impactful act of kindness that we can all rally behind. And with Dawn's trusted, superior clean by your side, you can handle the mess and pay it forward faster and easier than ever before.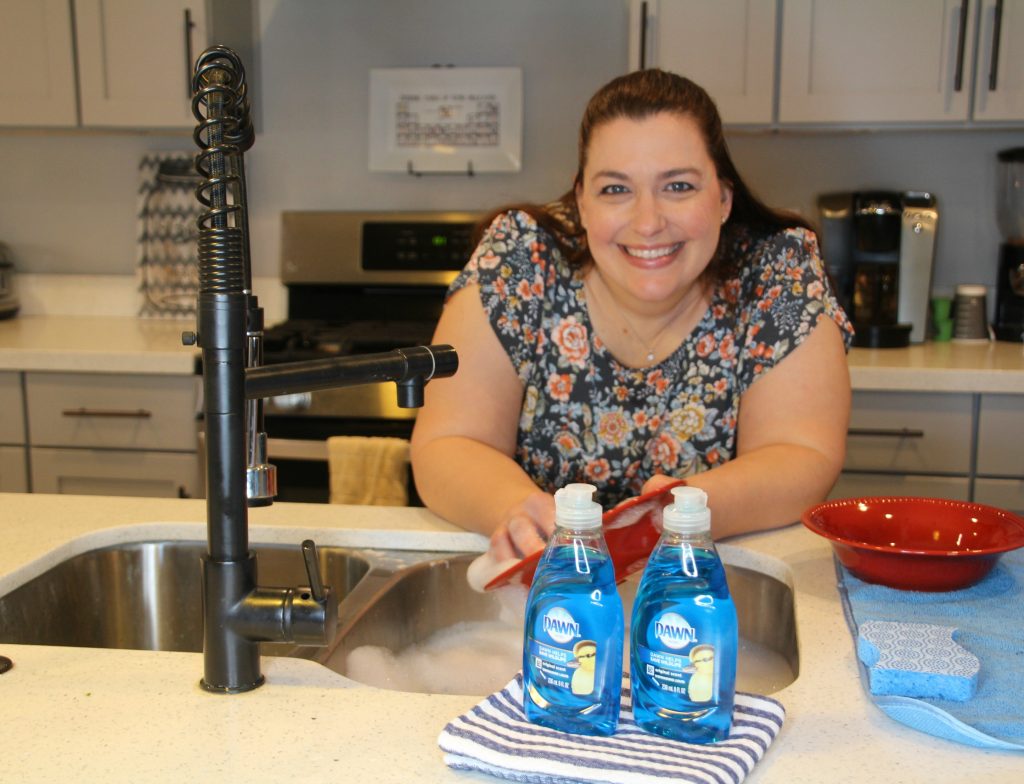 To keep the good deeds going, I nominate @GoGrowGo and @NestFullofNew to #StepUpToTheSink  and share how they were able to make a difference for someone special. Pass on the kindness by nominating two to three more people with the hashtag #StepUpToTheSink.