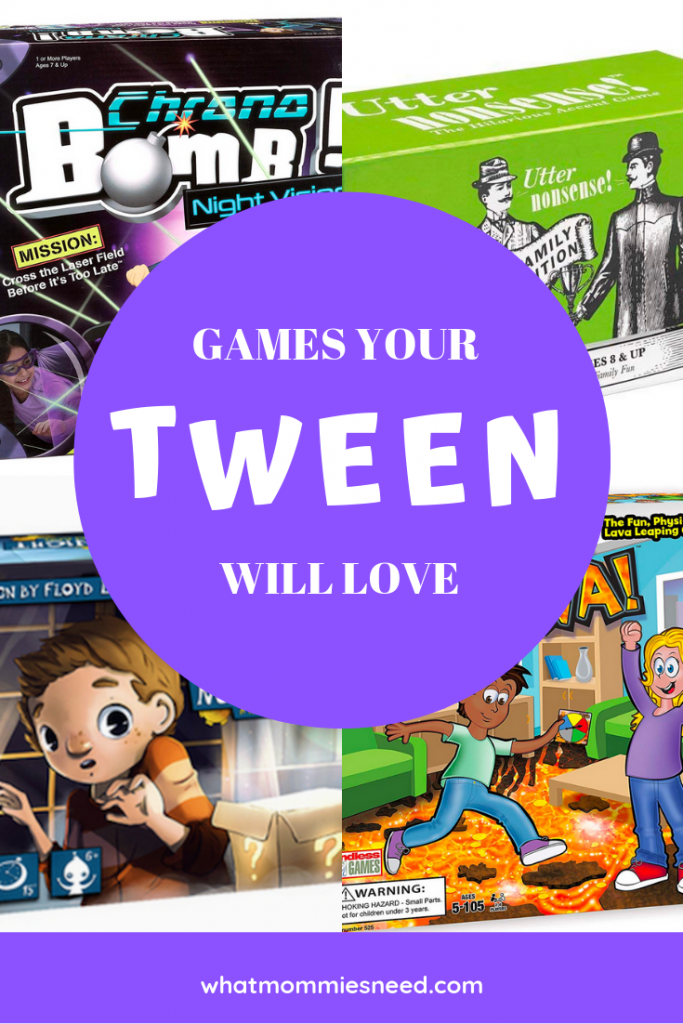 Here are some perfect game ideas for Tweens: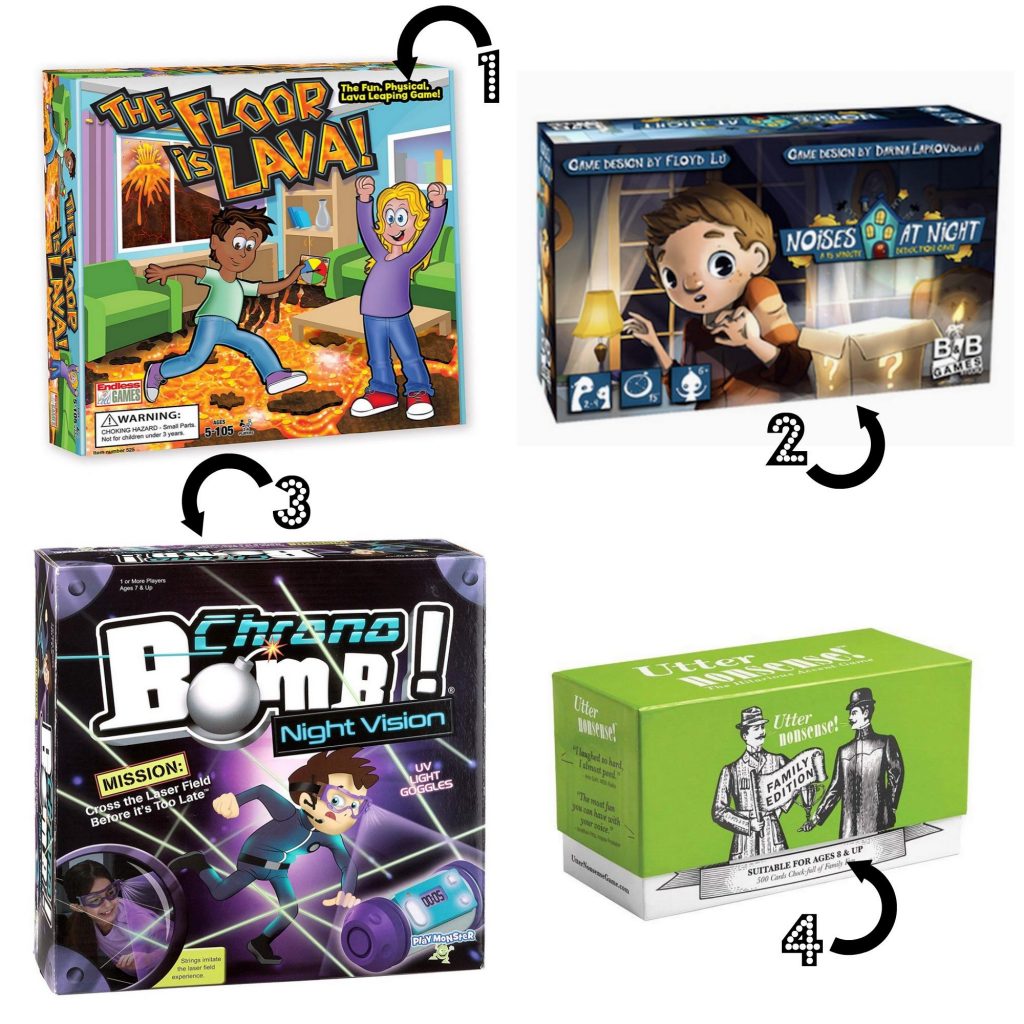 Endless Games: The Floor is Lava

 ($19.15)

Ages 5+
The Floor is Lava! is a family board game that promotes physical activity, an active imagination, and engaging excitement for kids and adults.
B&B Games: Noises as Night

 

(

$10.00)

Ages 6+
Card game. Solve the clues, and figure out the suspects in each room before the timer runs out. But beware, it has been rumored that there are ghosts and monsters lurking in the night!
PlayMonster: ChronoBomb Night Vision

($15.49)

Ages 7+
Spy mission: pretend you're a secret Agent and crawl, step, jump and creep through your "laser" maze to get to the end and defuse the bomb!
PlayMonster: Utter Nonsense Family Edition

 ($19.99)

Ages 8+
The laugh-out-loud game that combines silly accents or voices with even sillier phrases is one of the most talked about party games.

Want to see these games in action?  Check out the video below with Bridgette (Experimental Mommy) and I testing all these games out.