Disclosure:  I partnered with Carnival for a trip.  All opinions stated are my own.
If you are cruising on the Carnival Dream, via their Western Carribean 7-day cruise, one of your stops may be Grand Cayman.  This was the second stop on our cruise and we chose to not book an excursion for this port.  It is a shorter day at dock and we chose to just walk around and take in some of the local sites.  The boys were actually okay with just doing some shopping, since I think they were still worn out from the day before.  We did not take a cab to an actual shopping area, but just found things in walking distance and there was still plenty to do.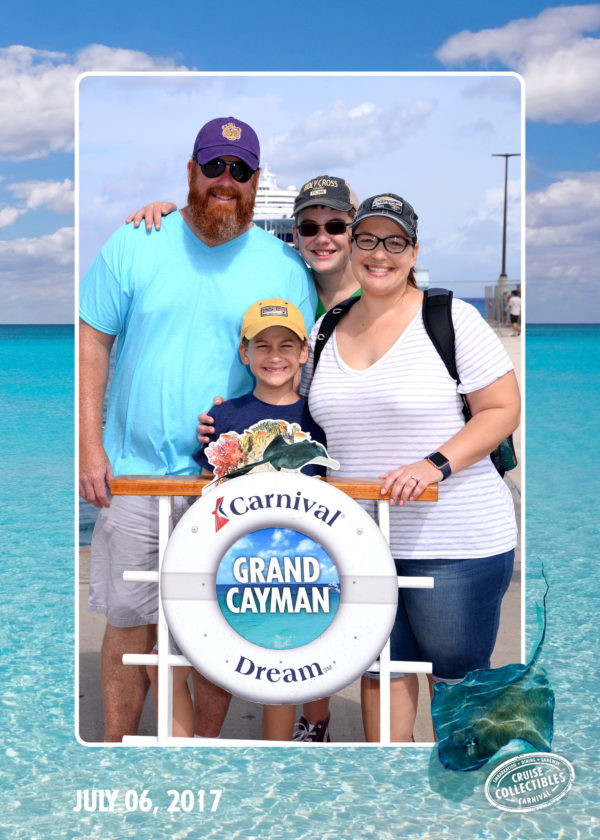 The first thing we found was Margaritaville, which actually had a water slide that looked like a lot of fun.  We then strolled some shops, note that their is some high end shopping available here with plenty of jewelry shops.  They boys each picked out a tee shirt and then they had fun looking at all the watches in a Swatch store!  Hubby and I had fun telling them all about the Swatches we had back in the day.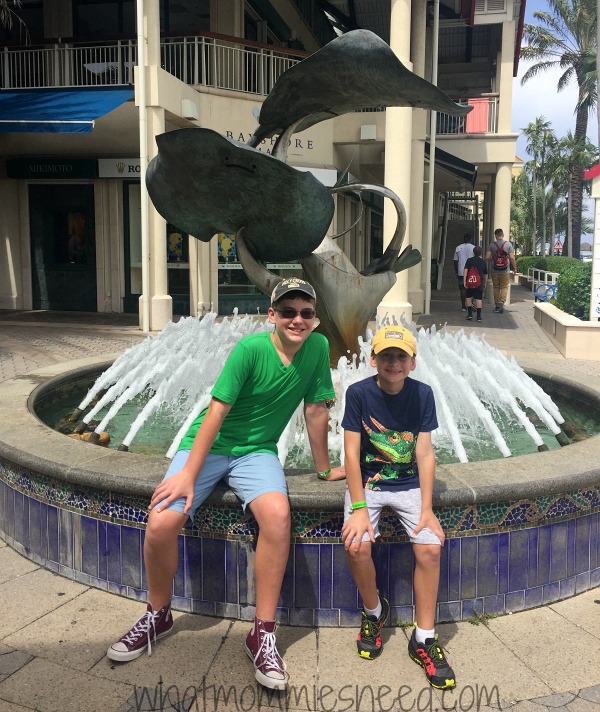 The boys were fascinated that there were chickens just running around and kept looking for them as we walked.  They also loved finding the painted Iguana statues that we found in a few places.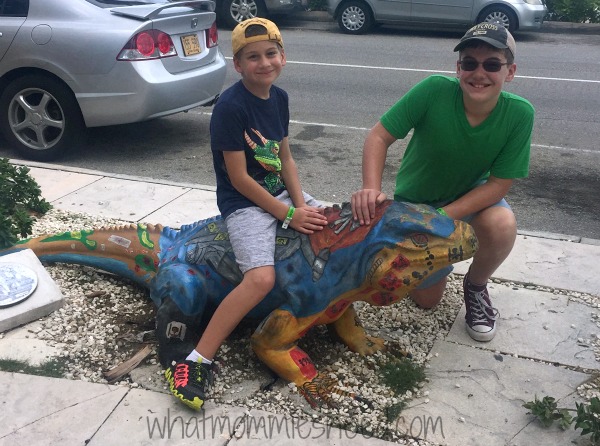 We then found the Hard Rock Cafe, which we had to visit, because Blake needed drum sticks and Wyatt needed guitar picks.  I was happy for some a/c and we were all fascinated with the sting ray guitars decorating the shop and restaurant.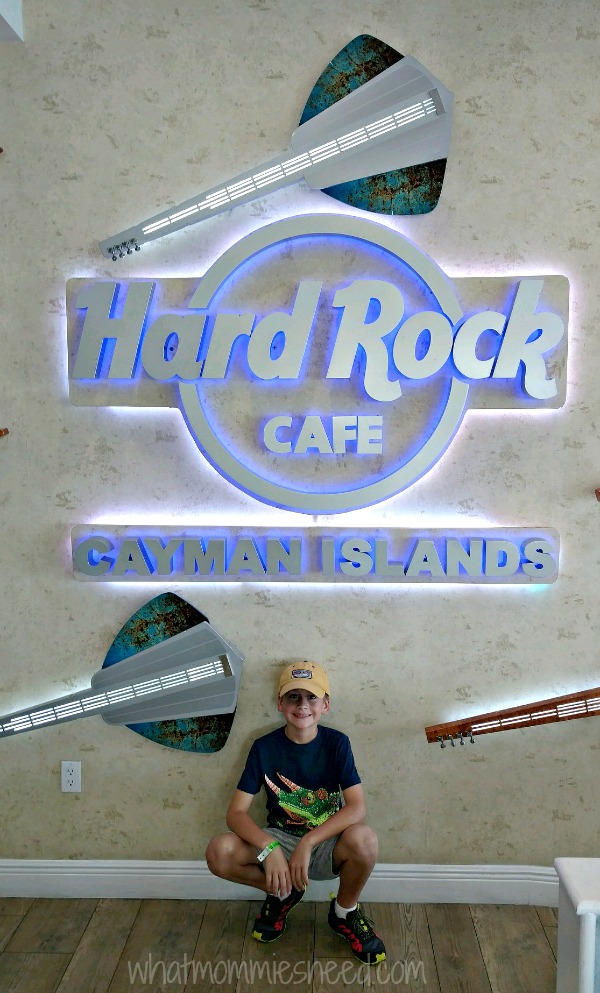 While talking with other cruisers, we found out that Sting Ray City is a must do, so we have definitely put that on our list for next trip.
For additional information or cruising reservations, contact any travel agent, call 1-800-CARNIVAL or visit carnival.com.  To stay social with Carnival, be sure to follow them on Twitter, Facebook, and Instagram!