Disclosure:  Shaeaffer Pens provided product to facilitate this review.  All opinions stated are my own.
It is officially the start of school for us, which means we have been buying Back to School supplies for the last couple of weeks.  This was always one of my favorite times of the year, since I got to pick out new pens and notebooks.  I still get excited over pens, and my BFF even bought me a cool pack of colored pens when I started my new job a couple of months ago.  Another one of my friends is obsessed with fountain pens and has been trying to convert me for years, and she may have finally made progress.  I always thought that fountain pens had to be expensive and messy to replace the ink, but after trying out Sheaffer Pen & Art Supply Co Fountain Pen, I don't feel that way any more.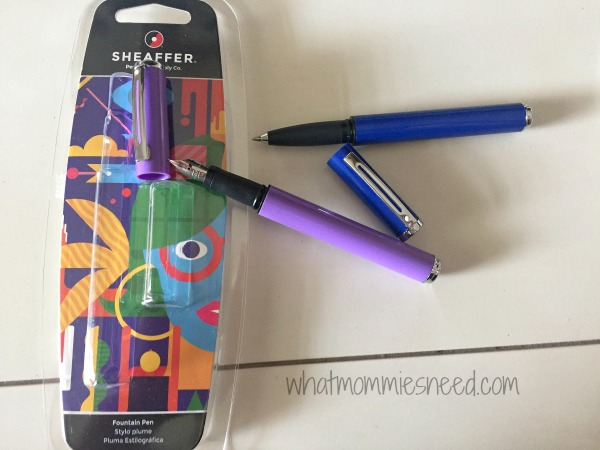 Sheaffer Pen & Art Supply Co is a refreshed, new line featuring hip, innovative and colorful tools of expression for imaginative minds from the A.T. Cross Company.  This exciting new collection will feature two new styles launching throughout 2017, in addition to calligraphy kits, gift sets, journals, and matching pouches.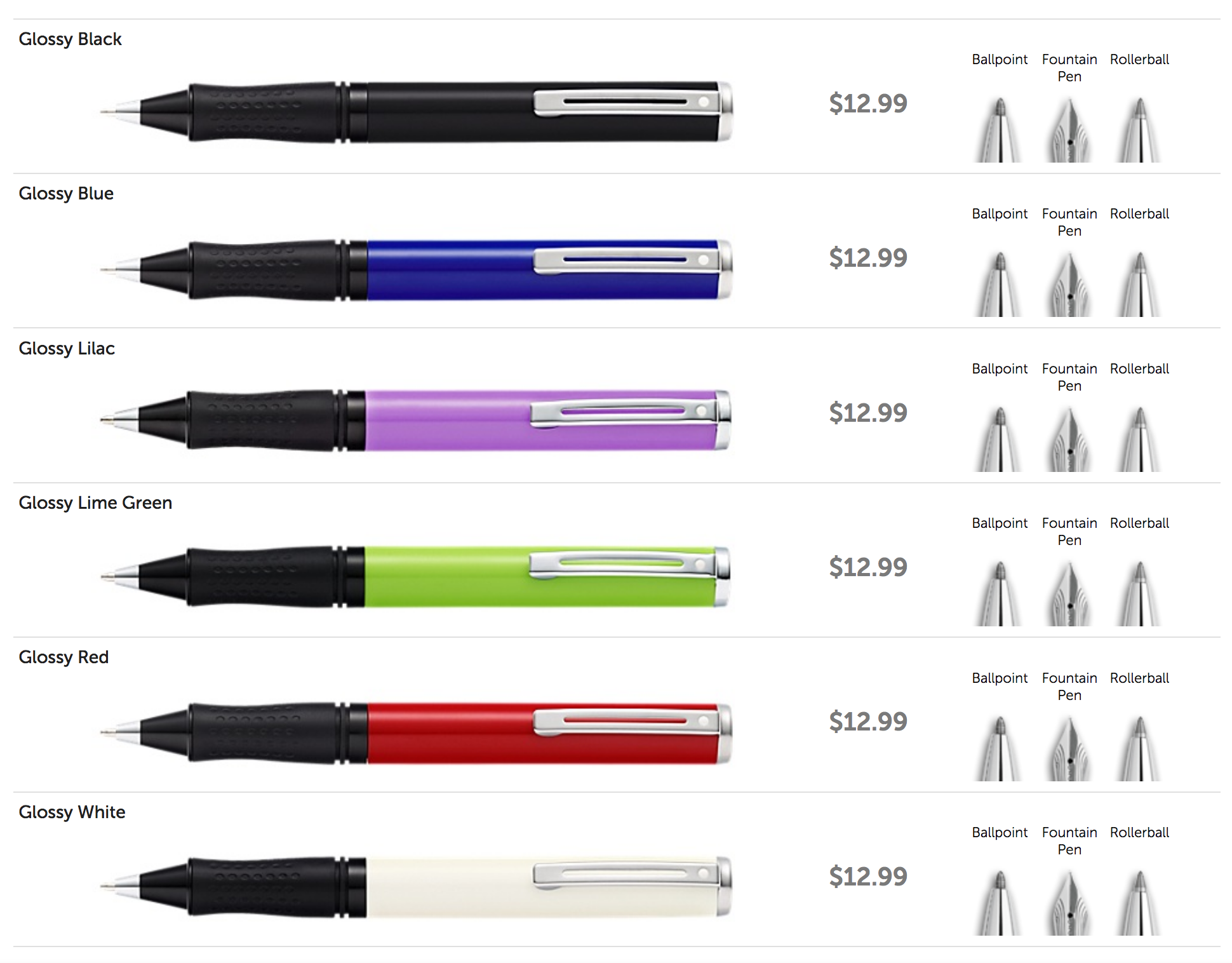 I chose to try out two different styles of their "Sheaffer Pop" Collection.  This is a bright, colorful pen armed with a bold, modern profile — perfect for making a statement in the workplace. With an eye-popping silhouette, this pen is available in a selection of eye-catching colors highlighted by a high-gloss finish and chrome appointments. Available in twist-action ballpoint, rollerball and fountain pen the Sheaffer Pop has a multitude of options for the creative millennial.  I received the rollerball in Glossy Blue and the fountain pen in Glossy Lilac, which I can even order purple ink for!  Both pens are very light weight and I love the colors.  They write smooth and with no skipping.  I have not had any smearing issues, but I am right handed.  I can see me using these pens for years to come, especially since they have a reasonable price point.
The Sheaffer collection ranges in price from $12.99 – $35.00 and is available for purchase at select retailers and on www.Sheaffer.com.  To stay social with Shaeffer, be sure to follow them on Facebook, Instagram and Twitter.