Disclosure:  Nerium International provided product to facilitate this review.  All opinions stated are my own.
If you haven't heard, I changed careers about 6 months ago.  I traded in my lab coat and field work wear for business casual and office work.  The change has been great, but along with a change in my attire, I also interact with the public and feel the need to wear make up every day.  While I enjoy this part of my morning, my skin has had to do some adjusting.  I have had to become more vigilant in my face cleansing rituals and keep searching for the best products for my skin.
Nerium International has a new Double Cleansing Botanical Face Wash that they sent me over to try.  So, for those of you who aren't familiar with the brand, Nerium International is a global relationship marketing company with age-defying products crafted from cutting-edge research and science.  
Their Double Cleansing Botanical Face Wash is an advanced, lightweight one-step facial cleanser that goes on as a nourishing oil and transforms to a foamy lather with the addition of water, to remove both makeup and impurities, leaving behind soft, smooth, comfortably clean and hydrated skin. This multi-functional facial wash does double-duty as a makeup remover and is delicate enough to be used morning and night.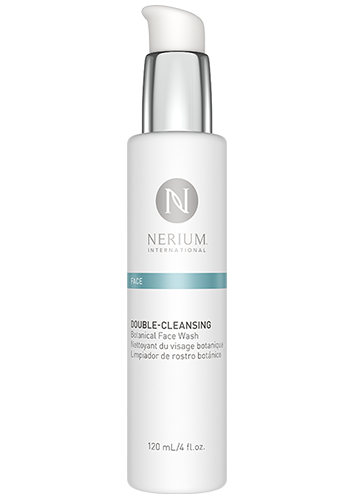 Since this Cleanser does double duty, I was excited to give it a try.  Right after the first pump, I was a little concerned with the consistency, because it seemed watery.  Call me a skeptic, by I am more used to a gel or mask.  Not wanting to make a quick judgement, I quickly did a second pump and began to massage it on my face.  To my surprise, it lathered and my face did feel clean and moisturized when I was done.  I did use some water after I began the initial massaging.  The smell is light and pleasant and I find that my skin has been well hydrated with minimum break outs.
Nerium Double Cleansing Botanical Face Wash retails for $40 and can be purchase at Nerium.com.  To stay social with Nerium International, be sure to follow them on Facebook and Twitter.
Save
Save