Disclosure: Arizona provided product for review.  All opinions stated are my own.
While nobody at my house is currently on a low carb diet, my husband and older son seem to have an obsession with beef jerky.  They love going to those Beef Jerky Outlets and trying all the crazy varieties.  I always try to keep some in the house, especially for the days that we are traveling and at lacrosse tournaments, but I have trouble keeping it stocked.  AriZona, yes the tea people, recently reached out and asked if we would give their Crazy Cowboy Jerky a try.  I don't need to mention that my boys were so excited for this package to arrive.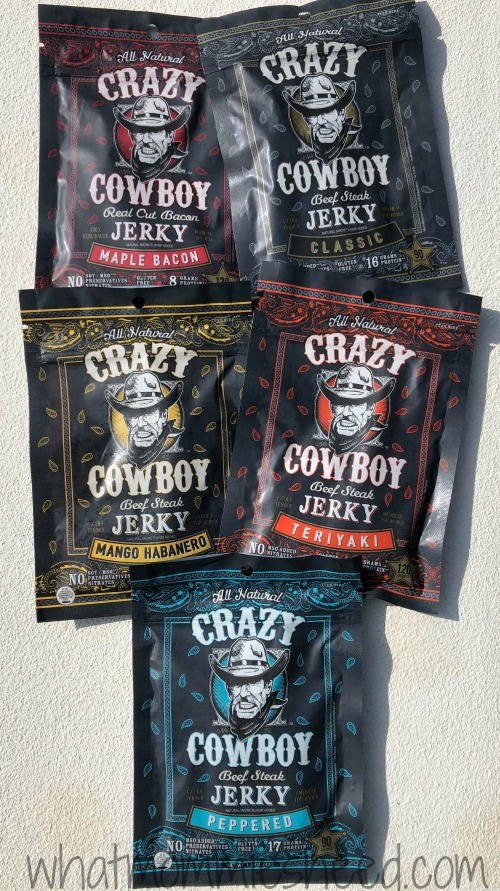 Recently introduced, Crazy Cowboy Jerky is a natural food, that is non-GMO certified and made with less sugar.  This jerky contains no nitrates, MSG, or artificial preservatives. Crazy Cowboy is available in five beef and pork varieties, which include:
Classic
Maple Bacon
Mango Habanero
Teriyaki
Peppered
Here is what my family thought.  They liked the flavor, but weren't sure about the texture, since it is extra tender.  I like that they are in single serve packages, which make things easier, but be sure to refrigerate if you don't finish it in one sitting.  I can definitely see us buying this product in the future to have on hand at sports tournaments and for school snacking.  I really like that it is a natural food, but the price won't send you running.
Crazy Cowboy Jerky will be sold in 1.5 oz. bags for $1.99 to $2.99. Be sure to look for this product soon in your local convenience stores.